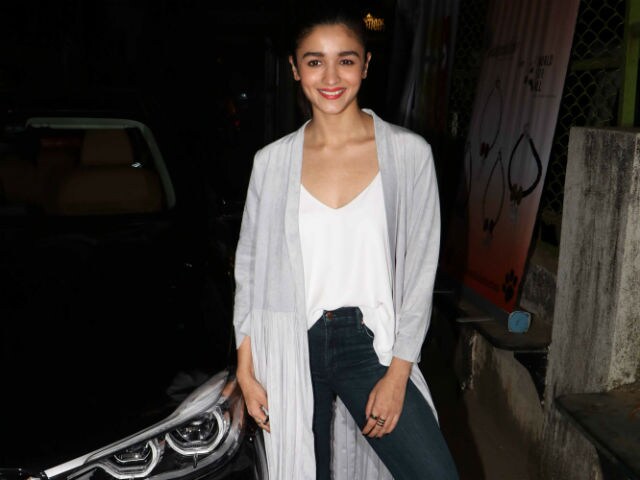 Highlights
Alia says her sister Shaheen inspired her role in Dear Zindagi
Shaheen recently spoke about her struggle with depression
Oscars are my biggest daydream, says Alia
Mumbai:
Actress Alia Bhatt certainly is leading a charmed life at the moment.
Reviews for Dear Zindagi
may be mixed but Alia's performance has been lauded across the board. Alia says that her sister Shaheen Bhatt, who recently spoke about her struggle with depression, did serve as an inspiration for her role in the Gauri Shinde film also starring Shah Rukh Khan. "I can say that there are parts of me in the film which are inspired by her. The way she snaps the way she talks. And I told her this as well. I said a lot of this is you. Maybe I do feel very sensitive to this topic because of that. She has struggled with depression and insomnia," says Alia.
"I sat and spoke to her and asked her what it feels like when you don't sleep. Touch wood now she's now much better because she goes to a therapist and has a psychologist as well. I believe supporting an activity like this even if we beautified it a bit the reason is that you can see the light at the end of the tunnel," Alia adds.
Asked what is important to her box office success or critical acclaim Alia says "I would like lots of both. But I'll settle for a bit of both." We also asked the actress if she had to choose, which film she would give herself an award for in 2016, Alia laughs saying " the only thing I will give myself an award is doing up my house . It's driving me up the wall."
And as for competition at awards, "None of my films are done with the intent of winning an award unless it's an Oscar. Oscars are my biggest daydream. And trajectory wise that should come true."
Dear Zindagi is possibly more Alia's
film than SRK and we have to wonder if it's her desire to be an equal partner on screen that led to rumours that she refused to be part of Aamir Khan's
Thug
. "No. There's no truth to that," says Alia.
Dear Zindagi
which also has Ali Zafar, Aditya Roy Kapoor and Angad Bedi in the star cast, released last Friday.