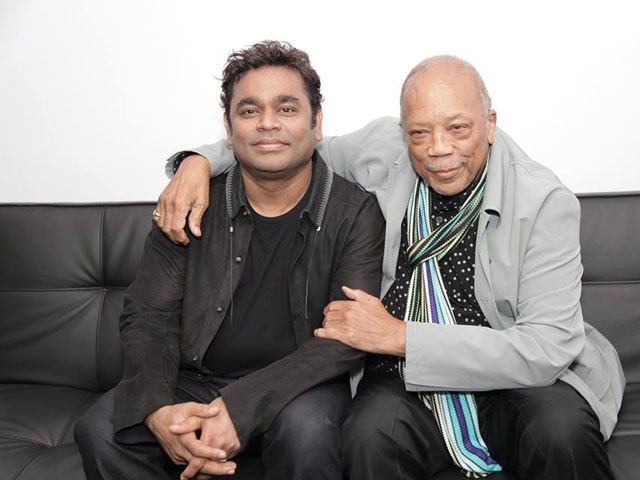 Mumbai:
Oscar-winning composer AR Rahman, who has returned to India after a month-long tour of North America, got a chance to meet the legendary producer Quincy Jones in USA.
The 48-year-old singer shared a photograph of himself with Mr Jones, who has worked for musicians like Frank Sinatra and Michael Jackson on Facebook.
With legendary producer Quincy Jones after the LA concert,- he captioned the image.
The Grammy Award-Winner, who has a list of 21 million followers on Facebook, also wrote about his experience of the tour.
It feels good to be heading back to India for Ramadan after performing in North America for a month. Infinite love to all the fans and the team who made the Intimate concert tour a roaring success. My band members and I had an awesome time,- he wrote.
He has delivered landmark scores in films like
Roja
,
Bombay
,
Lagaan
,
Delhi 6
,
Slumdog Millionaire
,
Rockstar
,
Highway
and many more.