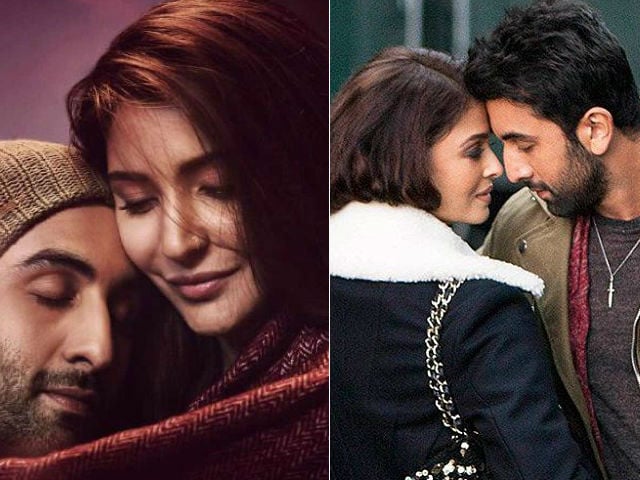 Highlights
Ae Dil is an entangled love story between Ayan, Alizeh and Saba
The film stars Ranbir, Anushka and Aishwarya in lead roles
The Karan Johar-directed film also stars Fawad Khan
New Delhi:
One imagines that when writers of film scripts go to work, they do so armed with a set square and protractor. How else could they possibly map the human heart and produce plots driven by love affairs which discard the simply straight line between two points for triangles, quadrilaterals and other complicated geometric formations?
Several Bollywood classics have plotted these triangles (
Sangam, Daag, Saagar
) and quadrilaterals (
Kabhi Kabhie, Silsila
) on celluloid graphs.
This Friday, it is
filmmaker Karan Johar's turn to complicate matters of hear
t. His film
Ae Dil Hai Mushkil
stars Ranbir Kapoor, Anushka Sharma and Aishwarya Rai Bachchan in lead roles while there's an exciting line-up of cameos by Shah Rukh Khan, Alia Bhatt and Lisa Haydon. Fawad Khan also has a special appearance in the film.
With so many characters, the film is bound to ride high on emotional quotient. Add to that, Karan's Diwali release is apparently a remake of
Doosra Admi
.
From the trailers we know that Ayan, a musician played by Ranbir Kapoor, is in love with a spirited woman Alizeh (Anushka Sharma) - but its
ek tarfa pyaar
. From the song
Channa Mereya
, we know that Ayan and Alizeh part ways and the latter gets married to Ali (Fawad Khan).
They meet again. But to Alizah's surprise, Ayan is now dating Saba. She's clearly upset.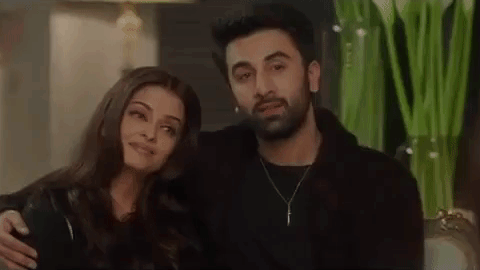 In one of the scenes, Ayan and Ali confront each other and Alizeh seems extremely tense about it: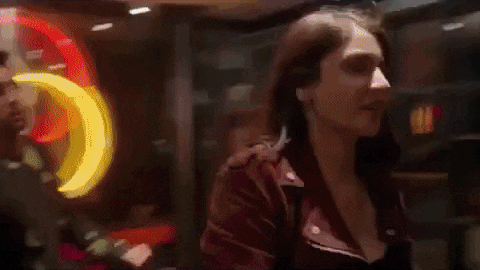 We don't know what Saba's back story is but the song
Bulleya
proves she is a true femme fatale.
As movie-goers figure out what's this love story all about, here's a short lesson in geometry from Bollywood:
Kabhi Haan Kabhi Naa
We'll start simple. Sunil (Shah Rukh Khan) loves Anna (Suchitra Krishnamoorthy) but she loves Chris (Deepak Tijori). And even though it's Goa and he's in a band, Sunil is left heartbroken when Anna marries Chris. See what we mean about inevitable unhappy endings? But this is Bollywood and nobody's sad for long, not when there is Juhi Chawla making a brief cameo to bandage Sunil's broken heart.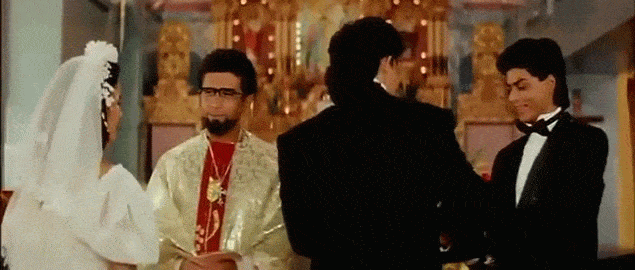 Naseeb
When love has to sacrifice itself on the altar of friendship. Johnny (Amitabh Bachchan) and Vicky (Shatrughan Sinha) are childhood besties and remain friends as adults even though Johnny works as a waiter in the hotel owned by Vicky's dad. Vicky is also nursing a broken heart with the help of alcohol. Johnny falls in love with club singer Asha (Hema Malini) and she with him. Turns out, she's the one who broke Vicky's heart. Julie, also a childhood friend of Johnny and Vicky, loves Vicky but he's hung up on Asha. So Johnny and Julie sacrifice their love for Asha and Vicky to get them together.
That's not how it ends though. Everyone ends up with the person they're actually meant to be with.
Tanu Weds Manu Returns
:
This quadrilateral came full circle.
Tanu Weds Manu
, the original 2011 film, was a love triangle (definitely of the scalene sort) with Tanu's boyfriend Raja forming the third angle. Four years later, things have fallen apart for Tanu (Kangana Ranaut) and Manu (R Madhavan) but they haven't been able to
Move On
completely. Raja re-appears and Tanu lookalike Datto is also bent on ruining things - four points in a quad that refuses to hold its shape. Bollywood has managed to handle several triangles, trapeziums and polygons with humour and compassion, and kudos to Aanand L Rai, who pulled it off with grace without making a villain out of any of the characters.
It was a happy ending (of sorts).
Andaz Apna Apna
"
Prem 'Raveena' ke peeche, Raveena Prem ke peeche
." Tack on this addition to the dialogue - "Amar Raveena ke peeche, Raveena Amar ke peeche, Karishma ke peeche koi nahi" - and you have the entire plotline of the definitive Bollywood screwball comedy.
In 1994's
Andaz Apna Apna
, Prem (Salman Khan) and Amar (Aamir Khan) are small town slackers who want to marry poor little rich girl Raveena (Raveena Tandon) who goes nowhere without her friend-secretary Karishma (Karisma Kapoor). Except that Raveena is really Karishma and Karishma is Raveena.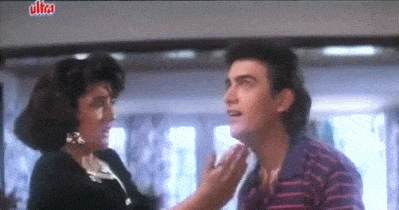 While both Amar and Prem pursue the fake Raveena, the real Raveena Bajaj has fallen for Prem who thinks she's poor man's daughter Karishma and has no clue that he has hit jackpot. Meanwhile, the real Karishma, who was pretending to be Raveena, in is love with Amar, who thinks the ball in his court.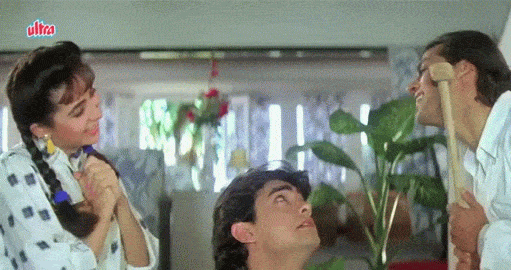 Confused? So are they. But love triumphs and everyone is happy in the end.
Maine Pyaar Kyun Kiya
Two is a couple, three is crowd, and six is...?
In 1989, Salman boldly said
Maine Pyar Kiya
. 16 years later, he was asking why. Salman's
Maine Pyaar Kyun Kiya
was a six variable equation starring himself, Katrina Kaif, Sushmita Sen, Sohail Khan, Arshad Warsi and Ishaa Koppikar.
Samir (Salman) loves Sonia (Katrina), who also loves him. But Samir also loves Naina (Sushmita), who also loves Samir. Meanwhile, Pyare (Sohail) also loves Sonia and tries to project himself as the better person for her. To complicate matters Samir asks his friend Vicky (Arshad Warsi) to pretend he loves Naina. He actually loves Ishaa Koppikar.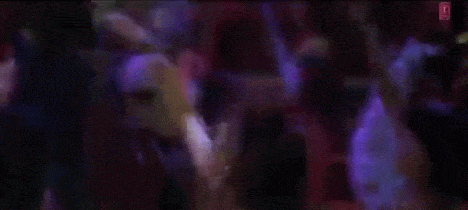 Dostana
From confusing love to confused lovers. Actors Abhishek Bachchan, John Abraham, Priyanka Chopra and Bobby Deol form an out-of-proportion trapezium.
Sam (Abhishek) and Kunal (John) pretend to be a gay couple and get to share an apartment with Neha (Priyanka), who they both fall in love with. Enter Abhimanyu (Bobby Deol) who also loves Neha. She loves him back but thinks that Sam and Kunal are also in love with him.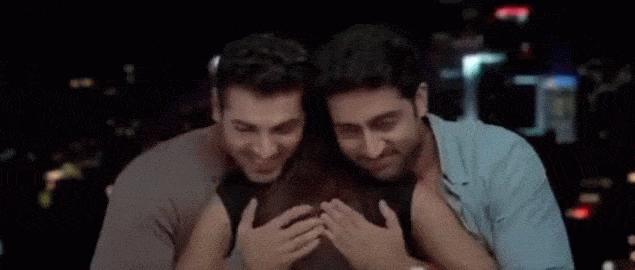 Pyar Ka Punchnama
Pay attention, this is hard to follow.
Vikrant (Raayo S Bakhirta) falls for Rhea (Sonalli Sehgall), who is stuck in her past and oscillates between Vikrant and her ex-boyfriend Abhi (Ravjeet Singh).
Vikrant's friend Nishant (Divyendu Sharma) is torn between his desire to sever all ties with his colleague Chaaru (Ishita Sharma), whom he likes, and to help her (because he likes her). Chaaru, in the meantime is in a long distance relationship with Varun (Padam Bhola) but uses Nishant to make ends meet. He ends up paying her house rent, salon bills, and takes her Goa for a vacation.
Some twisted romance!
Aisha
But then love is complicated. And you can bank on Aisha (Sonam Kapoor) to make matters worse by playing Cupid for everyone she meets.
Randhir (Cyrus Sahukar) likes Aisha, who actually loves Arjun (Abhay Deol) but discovers this only after many twists and turns. Arjun likes Aisha and knows he does but, for the sake of the narrative, he won't tell her. Aisha tries to fix up her 'new project' Shefali with Randhir and then with Dhruv (Arunoday Singh), on whom she had a crush momentarily. Randhir ends up marrying Aisha's friend Pinky. Dhuv marries Aarti (Lisa Haydon) who everyone thought was dating Arjun. Shefali eventually reunites with old flame Saurabh, who Aisha's meddling had forced her to ignore.
That makes room for the Aisha-Arjun romance and everyone ends up happy.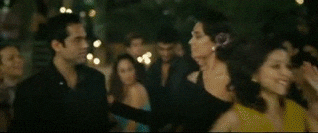 Main Tera Hero
In this story, the love story starts with a triangle, becomes a square and ends as a circle.
Seenu (Varun Dhawan), a spoilt brat with a heart of gold, falls for Sunaina (Ileana D'Cruz), who is also courted by Angad (Arunoday Singh). Enter Ayesha (Nargis Fakhri) who falls in love with Seenu, who manages to convince her that she actually loves Angad.
This works and Ayesha and Angad get married, leaving Sunaina and Seenu in their idyllic world.
What better 'happily ever after' could one hope from a love story gone awry?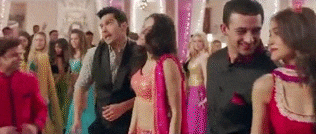 However, not all multi-sided love stories end as happily, even in Bollywood.
In
Sangam
Raj Kapoor and Rajendra Kumar both fell for Vyajayanthimala with tragic consequences. Theirs was a sad tale which ended in Raj Kapoor's death and a union marred by mourning for those left behind.
Raj Kapoor's
Andaz
, co-starring Nargis and Dilip Kumar, also had a heart-breaking ending.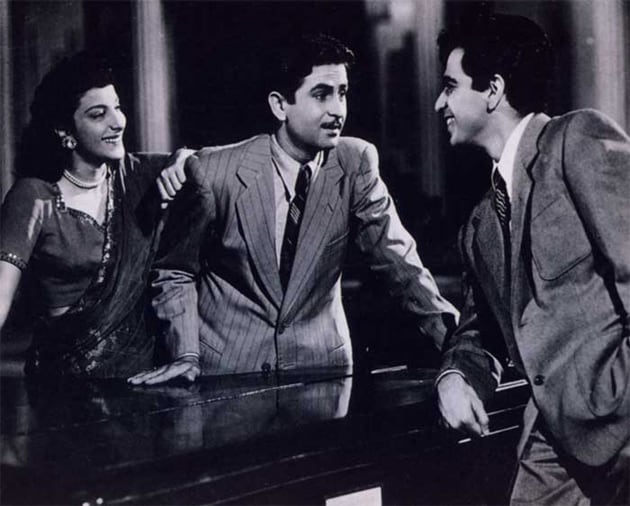 Yash Raj Films has an impressive quota of love triangles and quadrilaterals in its kitty like
Silsila
,
Kabhi Kabhie
,
Mujhse Dosti Karogi
,
Shuddh Desi Romance
,
Gunday
,
Jab Tak Hai Jaan
and others.
Meanwhile,
Ae Dil Hai Mushkil
isn't Dharma Productions' first complicated love story plot. KJo can be credited for making some deadly love equations with
Kuch Kuch Hota Hai
,
Kal Ho Na Ho
and
Kabhie Alvida Na Kehna
.

In the tear-jerking
Saagar
, Rishi Kapoor and Dimple Kapadia end up together but at the cost of Kamal Haasan's life.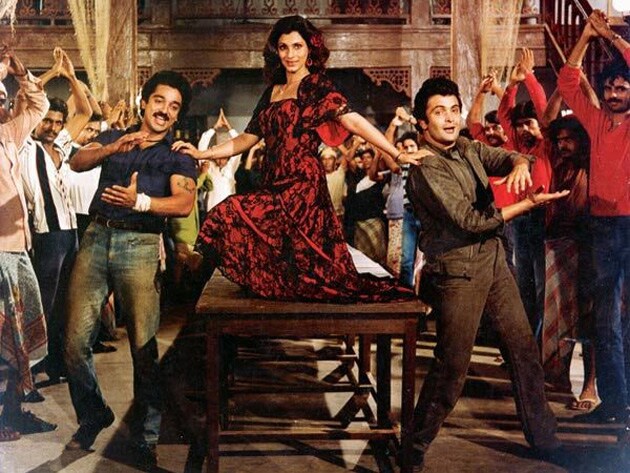 Sarat Chandra Chatterjee's classic tale of the ultimate love tragedy has been made and remade several times in Bollywood, most recently by Sanjay Leela Bhansali who cast Shah Rukh Khan, Aishwarya Rai Bachchan and Madhuri Dixit as Devdas, Paro and Chandramukhi. He also made
Sawariyaan
, a story of Ranbir Kapoor's unrequited love for Sonam Kapoor who yearns for Salman Khan.