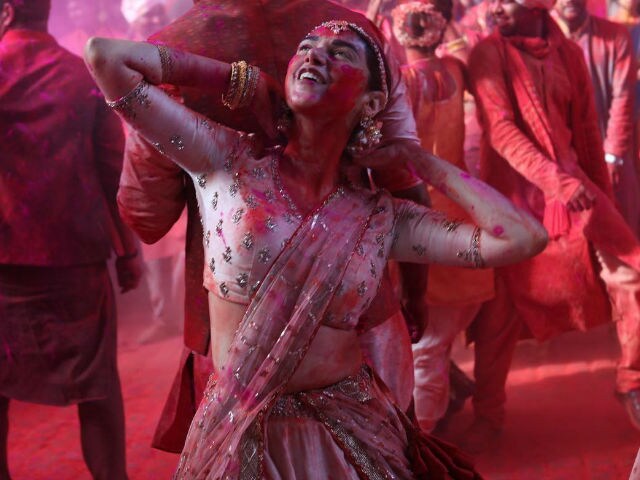 Highlights
Aditi Rao Hydari says Mani Ratam write strong roles of actresses
"They have the courage to love and to walk away from that love," she said
Aditi stars in Mani Ratnam's Kaatru Veliyidai
Chennai:
The song teasers of Mani Ratnam's
Kaatru Veliyidai
have been creating a buzz on the social media. As always, yet another Mani Ratnam heroine is tugging at the heartstrings.
Kaatru Veliyidai
heroine, Aditi Rao Hydari, said that making a film with Mani Ratnam, is a
lifelong dream come true
. Of the long lineage of beautiful and strong roles Mani Ratnam wrote for the heroines, Aditi said she feels lucky to be part of a list. The 30-year-old actress said that she is drawn to the compelling qualities in Mani Ratnam's female leads, which she seems to have studied in some depth. "It's tough to choose my favourite Mani Ratnam heroine, because they all are so special. The intrinsic qualities which they all possess make them so unique. I find Mani sir's heroines to be gentle, yet headstrong. They are loving, yet stubborn. They are free spirited and yet can be vulnerable. You can see that they have the courage to love, but they also possess the courage to walk away from that love with equal passion. Many a time, they are goofy and uninhibited and yet, they can be grace personified. But above all, they are always endearing. As an actor,
I always dreamt of being a Mani Ratnam heroine
," she said.
Poetry On Frame
The song teasers of
Kaatru Veliyidai
, have a
profoundly poetic quality
, be it in the framing and composition of shots, choice of locations, scenery and costumes, or the palpable quality of the picturisation of romance. Aditi is known to have a deep love for literature herself. Did she feel that she was living a poem as Mani Ratnam the master craftsman, breathed life into her character? Was she reminded of any poetic verse that drew a parallel even as she was shooting for it?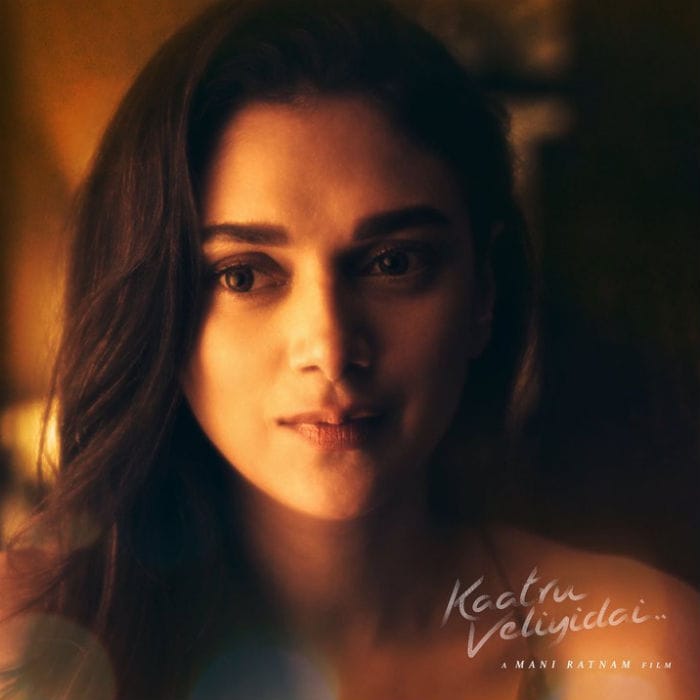 Aditi said: "Yes, definitely. It was as if poetry was coming to life on celluloid. To give an example, that sequence from the song
Vaan Varuvaan
, where I run towards Karthi and he holds me, it reminded me distinctly of a quote. As I filmed it, I recalled a line from the poem
Snow
, by Orhan Pamuk, which goes, 'Happiness is holding someone in your arms and knowing you hold the whole world'."
Sanjay Leela Bhansali Vs Mani Ratnam
The talented actor is currently also part of another magnum opus, namely Sanjay Leela Bhansali's historic drama,
Padmavati
. Naturally, we want to know, her thoughts on the working styles of Mani Ratnam and Mr Bhansali. But she is reluctant to draw comparisons. "You can't compare these two filmmakers. Especially because, both of them have a body of work that is so iconic that it would require a lot of studying and a thesis to comment on it," she said.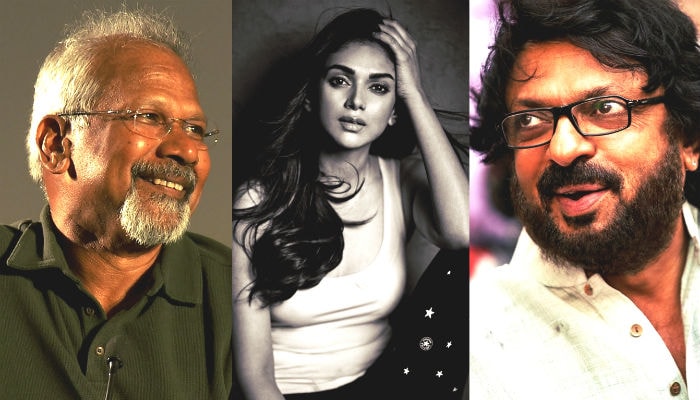 Aditi, one of the few lucky heroines to have worked with both filmmakers in the industry, describes her experience as: "If I were to put it simply, I would say, that Mani sir is like micro economics; he creates drama in just the breath of the two actors. Sanjay sir is macro economics since his drama is larger than life."
(Except for the headline, this story has not been edited by NDTV staff and is published from a syndicated feed.)