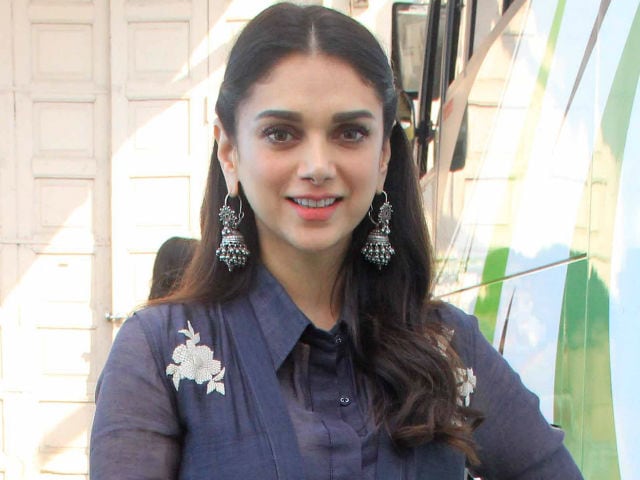 New Delhi:
Aditi Rao Hydari feels actresses should not be bothered by body-shaming comments as talent is what matters in the industry.
"The most important thing we should never forget is that people come here to act. And if we are very good actors then nothing else should matter," said Aditi, when asked about the body-shaming comments that actresses are often subjected to.
"You have to look presentable and people have to find you attractive. But you should stop believing in the factory manufactured prototype of beautiful. There are different kinds of beauty. Talent is the most important thing. It doesn't matter what the body type is," Aditi told PTI.
The
Wazir
actress also pointed out that male actors go through a different fate. "Male actors are not criticised for the fluctuation in their weight and that shows how we look at women when they are onscreen or in normal life. This mentality needs to change. We are all here because we are creative and talented," she said. (Also Read:
Sridevi's Daughter Khushi Shames the Body-Shamers in Instagram Post
)
Aditi also criticised those, who go under the knife to confirm to a certain idea of beauty. She said being unique is the ultimate way to look good.
"One should not be dependent on surgeries for happiness. Too much importance is given to the way we look. I was lucky that I have a family that encourages me to be unique. There are other girls also who have a lot of support. It's boring to be in the group and look similar," she said. (Also Read:
Aditi Rao Hydari Explains Why She Feels Like an 'Outsider' in Bollywood
)
Often seen being a part of various fashion weeks, Aditi said she loves to dress up, but for her style should come cheap and not as a burden.
"Every girl enjoys fashion. I am not different. Fashion for me is actually having fun. For a lot of people, fashion becomes a burden but for me it's not that. You can make something from a flee market look fashionable. I really believe in that kind of fashion where you are enjoying and happy with what you are wearing. Style and fashion are timeless things," said Aditi.
After
Wazir
, the actress will be next seen in
Fitoor
and Sudhir Mishra's
Aur Devdas
.