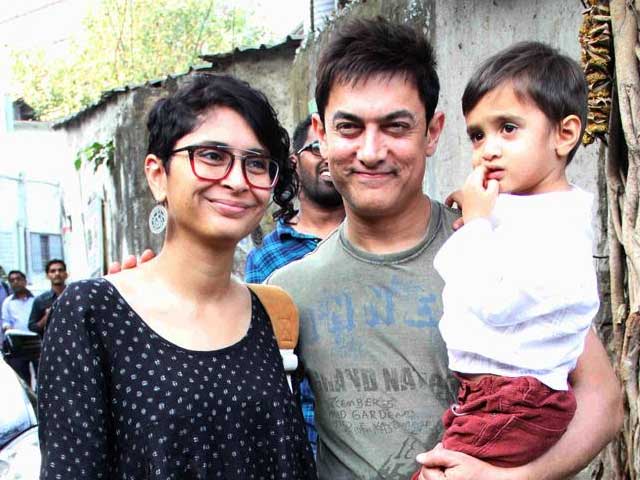 Aamir Khan says his three-year-old son Azad has started calling him PK, the title of his upcoming film.

The family had a screening of the Rajkumar Hirani movie recently and they felt it's his "best film" till date.

Aamir tweeted:

All of them said its my best film till date & I am totally thrilled!! Azad's started calling me PK, copies my bizarre dancing. #PKAana (2/3)

- Aamir Khan (@aamir_khan) December 12, 2014
For the film's screening, Aamir, 49, reunited with his daughter Ira but the father of three missed his elder son Junaid, who is in Los Angeles.

Aamir tweeted:

The only person missing was Junaid who is currently in L.A and will watch it on the 19th. I feel on top of the world today!! #PKAana (3/3)

- Aamir Khan (@aamir_khan) December 12, 2014
Junaid and Ira are the Lagaan star's children with his previous wife Reena.

PK, which is releasing worldwide on December 19, has Aamir playing the titular character by the same name opposite Anushka Sharma, Sanjay Dutt and Sushant Singh Rajput.
Things turned ugly at the music launch of actress Rakhi Swant's new film Mumbai Can Dance Saala when an aspiring actress, believed to be Rakhi's friend, slapped director Sachindra Sharma in full public view in Mumbai on December 11.


The actress, wearing black pants and a printed shirt, attacked Mr Sharma after briefly engaging him in conversation.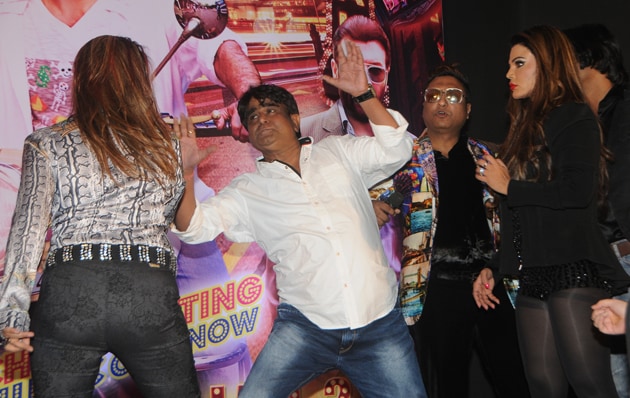 Rakhi then intervened, rushing over to pull the two apart and then ushering her friend off-stage, away from the enraged director and security personnel. She appeared to be attempting to calm her down.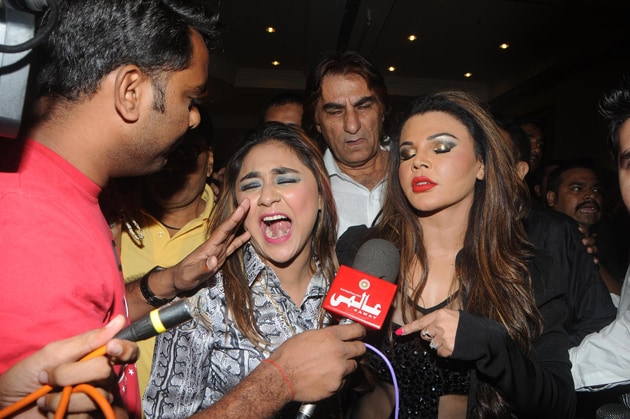 The actress, whose name is reportedly Manisha, has allegedly accused Sachindra Sharma of offering her a role on condition of what is popularly known as the 'casting couch,' and then failing to actually cast her.

Rakhi told news agency IANS later, "Yes, she is right, the director asked her for favours to get a role in his film."

Mr Sharma has described the attack as a publicity stunt on the part of Manisha, saying, "Every now and then, aspiring actresses use these type of cheap stunts to get publicity. I don't even know that girl."


Sachindra Sharma has written and directed Mumbai Can Dance Saala which stars Prashant Narayanan, Aditya Pancholi and Shakti Kapoor, apart from Rakhi.
Watch: