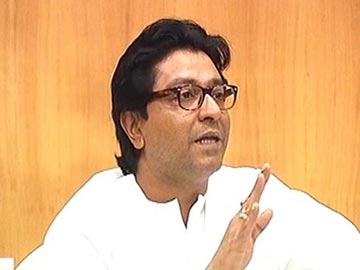 Mumbai:
Ending days of speculation, Raj Thackeray's Maharashtra Navnirman Sena or MNS has decided to contest the Lok Sabha elections, beginning April 7. However, Mr Thackeray himself will not be contesting.
The party, which says it will support BJP's Narendra Modi for PM after the elections, has decided to go it alone in seven seats in Maharashtra it decided to contest today.
"We want an able Prime Minister in Narendra Modi," Mr Thackeray said.
Just one of the seven nominees declared today is pitted against a BJP candidate while the other six will take on rival Shiv Sena nominees.
Filmmaker and actor Mahesh Manjrekar is one of the seven candidates. The other six nominees are Bala Nandgaonkar, Aditya Shirodkar, Raju Patil, Ashok Khandebahar, Pradeep Pawar from Nashik and Deepak Paigude from Pune.
In a controversial move earlier this month, former BJP president Nitin Gadkari had requested Mr Thackeray from abstaining from the Lok Sabha polls in return for help in Assembly elections to be held later this year.
In 2009, MNS had contested 12 Lok Sabha seats in major cities of Maharashtra polling more than one lakh votes in each constituency. In the 2009 assembly elections, the party had won 13 seats.