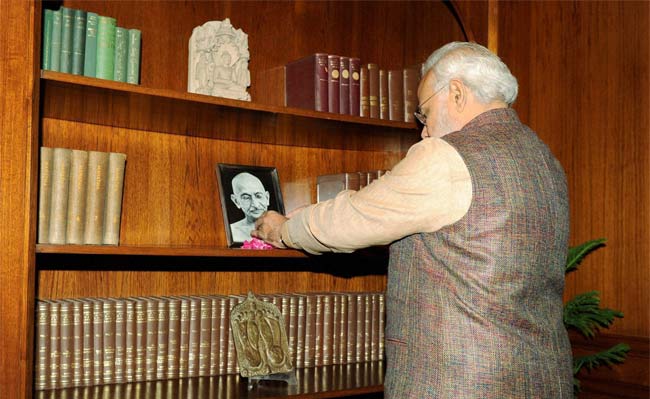 New Delhi:
On its first day in office, Prime Minister
Narendra Modi
's new government has constituted a Special Investigation Team or SIT to unearth and bring back black money stashed away abroad.
The decision was taken at cabinet meeting on Tuesday evening. "I want to share two issues which were discussed at the meeting today. It is a matter a great satisfaction that we have constituted a SIT to bring back black money as per Supreme Court orders," Law Minister Ravi Shankar Prasad said after the meeting.
The SIT will be headed by a retired Supreme Court judge, Justice MB Shah. (
Read more
)
"The highest level of financial, revenue and economic management of the country are members of the SIT. This indicates the commitment of the new government of India," Mr Prasad said.
The one-and-a-half hour long Cabinet meeting rounded up a busy day for the new Prime Minister, who took oath on Monday evening along with 45 ministers. The Cabinet will meet again on Wednesday. (
Meet Narendra Modi's Council of Ministers
)
Mr Modi had begun work soon after being sworn in on Monday, meeting senior officials of his government. He reached his South Block office early on Tuesday morning and laid rose petals before a photograph of Mahatma Gandhi, before sitting at his table and signing papers.
Some time later, Mr Modi held a series of meetings at Delhi's Hyderabad House with eight South Asian leaders who had attended his oath ceremony on Monday. (
Narendra Modi's Swearing-In Was Like a Mini SAARC Summit: Bhutan Prime Minister to NDTV
)
The last of those meetings was with Pakistan Prime Minister Nawaz Sharif, in which both leaders took tentative steps forward, deciding that their foreign secretaries would be in touch, or meet, to discuss how to resume talks suspended since January, 2013. Mr Modi talked tough on terror and raised the slow pace of the 26/11 trial in Pakistan at the 50-minute meeting. (
In Meeting With Sharif, PM Modi Raises Terror, 26/11 Attacks
)
Before meeting his new ministers, Mr Modi also called on his predecessor Manmohan Singh. (
Read More
)