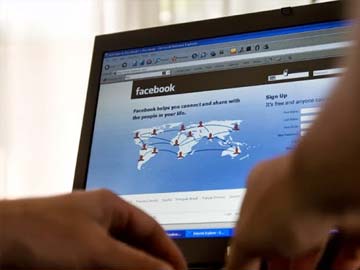 New Delhi:
As political parties throng social networking platforms to woo voters, internet giants like Google, Facebook and Twitter are looking for their slice of an estimated Rs 500 crore digital spending pie for this Lok Sabha polls.
Out of the 814 million Indians eligible to vote in this elections, more than 200 million are estimated to have access to the internet including over 100 million active on various social media platforms such as Facebook and Twitter.
According to digital media experts, a bulk of about 100 million first-time voters joining the electorate for upcoming Lok Sabha elections are very active on social networking sites and they are the main target of parties taking the social media route to reach out to their target audience.
Estimates suggest that out of nearly Rs 4,000-5,000 crore total advertisement and publicity budget across the parties, digital platforms may get at least Rs 400-500 crore in the run up to the polls.
With online campaigning emerging as a major tool for the Arvind Kejriwal-led Aam Aadmi Party (AAP) in Delhi Assembly polls last year, social media is getting greater attention of the strategists for Lok Sabha polls as well as across parties.
According to officials at digital marketing firms being used by some leading parties, judicious use of social media could turn out to be the "game changer" in some urban seats.
As per studies conducted by various parties, internally and by third-party agencies hired by them, as many as 160 constituencies out of the total 543 seats are likely be influenced by social media. Parties, including smaller regional outfits, are therefore leaving no stone unturned to get that crucial 'online swing' in their favour.
Notwithstanding traditional media outlets like on-ground political rallies and speeches, social media's word-of-mouth novelty factor is ensuring leaders are on top of the mind for online citizens.
Google India's Industry Head Gaurav Kapur said, "With over 200 million internet users in the country, internet as a medium has found its own space in the political parties' media spends. Leading national parties are actively engaging users through digital medium. Different parties are adopting different strategies and digital spending varies from 5 per cent to 10 per cent of their total advertising budgets."
Google is also seeing independent spends from political candidates to drive user engagement on their websites to create awareness about their achievements and plans for their constituencies.
YouTube is playing a central role in this - as it overcomes the language barrier and political parties are able to engage users through audio-visual medium in local languages, Kapur added.
Various types of campaigns are being run by parties, including crowdsourcing their election manifestos, soliciting online donations to targeting resident Indians as well as NRIs.
The social media network is also being used by parties looking to sign up volunteers and increasing party membership.
Brand campaigns built around the senior leadership of the parties are a big hit, say campaign managers.
Get Breaking news, live coverage, and Latest News from India and around the world on NDTV.com. Catch all the Live TV action on NDTV 24x7 and NDTV India. Like us on Facebook or follow us on Twitter and Instagram for latest news and live news updates.