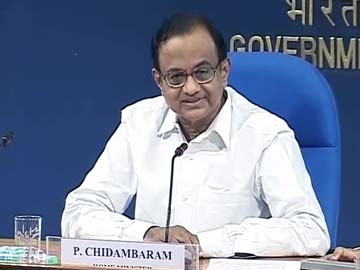 New Delhi:
Finance Minister P Chidambaram will not contest next month's general elections. His son, Karti P Chidambaram has been named as the Congress candidate from his Sivaganga constituency in Tamil Nadu.
The Congress, which has reportedly found it hard to convince senior leaders to contest from Tamil Nadu this time, announced candidates for 20 of the state's 39 seats in a list of 50 names released last night. (
See full list
)
Karti, a 42-year-old lawyer who will make his electoral debut, told NDTV on Friday morning, "I am confident the Congress will do well. We have a good track record in Sivaganga."
He denied that his father, who has won the seat since 1991, save a hiccup in 1999, has opted out because the Congress is on a weak wicket this time. "It is not right to say that my father is scared of defeat," Karti said. (
Watch
)
Mr Chidambaram is the third senior Congressman from Tamil Nadu to opt out of contesting the Lok Sabha elections this year. Union shipping minster GK Vasan and former minister KV Thangkabalu had earlier said they would not contest.
Rajya Sabha MP Mani Shankar Aiyar will contest again from Mayiladuthurai, a seat he held for 10 years before losing there to the AIADMK in 2009.
The Congress has not been able to secure a pre-election alliance this time in the state, where regional powerhouses call the shots. It had fought the last election with the DMK as partner, but the latter walked out of the Congress-led UPA government in 2012.
This time MK Stalin, the son and political heir of DMK chief N Karunanidhi, reportedly shot down the proposal to tie up with the Congress again.
"The DMK not taking us on board is a political reality. We've to face it," said Karti Chidambaram candidly, emphasising that he did not see "an isolation of the Congress in Tamil Nadu.
The NDTV opinion poll shows that J Jayalalithaa's AIADMK, which is contesting all seats on its own, could walk away with 27. The DMK and its partners are likely to trail with about 10 seats which will leave all of two seats for "others". The Congress is one of the others.
In 2009, the DMK-Congress combine swept the general elections winning 27 seats. The Congress, which contested 15, had won eight, among them Mr Chidambaram's Sivaganga. His win was however controversial.
His opponent, AIADMK's Mr Raja Kannapan, who lost, has alleged that a part of his votes were illegally transferred to Mr Chidambaram. The issue is in court.