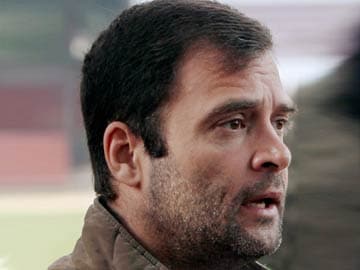 New Delhi:
The BJP today moved the Election Commission against Congress vice-president Rahul Gandhi's remarks that Rashtriya Swayamsevak Sangh or RSS killed Mahatma Gandhi.
The BJP wants the Congress to be derecognised in its complaint to the poll panel today.
The RSS also filed its complaint with the Karnataka Election Commission against the remark on Friday.
Mr Gandhi had made the remarks during an election rally in Maharashtra on Thursday when he referred to the BJP's ideological mentor, the RSS.
"They killed Gandhi. RSS people shot Gandhi dead. And today their people (BJP) talk about Gandhi. Sardar Patel was a Congress leader, he has written clearly about RSS, and today they (BJP) tell Congress that Sardar Patel is our leader," the 43-year-old had said in Thane.
Mahatma Gandhi was shot dead on January 30, 1948, by Nathuram Godse, a Hindu activist. Sardar Patel, India's first home minister, had then banned the RSS but revoked it within eight months, stating that the organisation had nothing to do with the killing.
Rahul Gandhi had last month said BJP's prime ministerial candidate Narendra Modi believed in an organisation like the RSS, whose "poisonous mentality" killed Gandhi. At the time, the Sangh said it would not react to "kindergarten comments" and Rahul should read history closely.