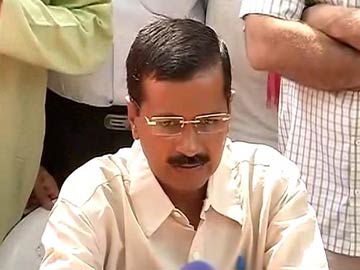 New Delhi:
Arvind Kejriwal, the chief of the Aam Aadmi Party, today apologized to Delhi for the "mistake" of quitting abruptly as Chief Minister and said he would hold public meetings to seek voters' forgiveness before fresh elections.
"We have decided to prepare for polls. In the coming weeks we will hold a lot of sabhas, apologise to Delhi's citizens and convince them to give us a clear majority so that we can form the country's first corruption-free government," Mr Kejriwal today said.
On social media, "Kejriwal's Sorry Sabhas" went viral after these comments.
Mr Kejriwal had yesterday asked Lieutenant Governor Najeeb Jung not to dissolve the Delhi assembly as his party wanted a week to invite public opinion on whether it should form a government again.
This morning, the party took a reality check, after which the AAP chief said, "Chances of our forming a government under the circumstances are negligible, so there is no point asking for advice."
AAP fielded over 430 candidates in the national election but won only four seats, none of them in Delhi. The party assesses that its resignation after just 49 days in power disappointed its supporters and lost it many voters who had backed the party in the December Delhi polls.
After his new party's spectacular debut in the December Delhi election, Mr Kejriwal quit as Delhi Chief Minister on February 14 when he failed to push his pet anti-corruption Jan Lokpal Bill.
AAP's plan to rewind and restart was stymied by the Congress, which had provided the external support of its eight legislators earlier but ruled out backing Mr Kejriwal's party again.
The BJP's Harsh Vardhan, who was the party's chief ministerial candidate for Delhi, said, "If Arvind Kejriwal tries to form a government with the Congress, it's a 'ghanghor paap' (grave sin) of politics. The people of Delhi have given them a 7-0 result. I think this was a referendum but they think their referendum is talking to their own people."
The BJP won all seven Lok Sabha seats in Delhi, in a complete reversal of the 2009 results in which the Congress had swept all seats. AAP won none.