New Delhi:
Teachers are great. Let's settle that. Teaching as a profession is not only challenging but rigorous and tests one's patience. In my interaction with many school teachers over the course of past few years I have come to realize that teachers in India have to battle multiple challenges. An unruly student in class is the last of their worries; they have to overcome strenuous schedules put in place by a school administration which wants them to act as not just a subject-teacher but as event managers, PR persons, caretakers and what not.
The teachers, however, work tirelessly and find their way around these challenges thrown at them. On more than one occasion I have heard of teachers who stay awake past midnight trying to finish a project for their class. I know teachers who go the extra mile buying books and stationery for students who could not afford it.
Multi-tasking and working overtime is however not a gigantic challenge in comparison to the crisis which faces the Indian education system in its face. India not only lacks the required number of teachers, it also lacks teachers with proper training to deal with the children who come from diverse backgrounds.
Lack of Teachers: A Genuine Issue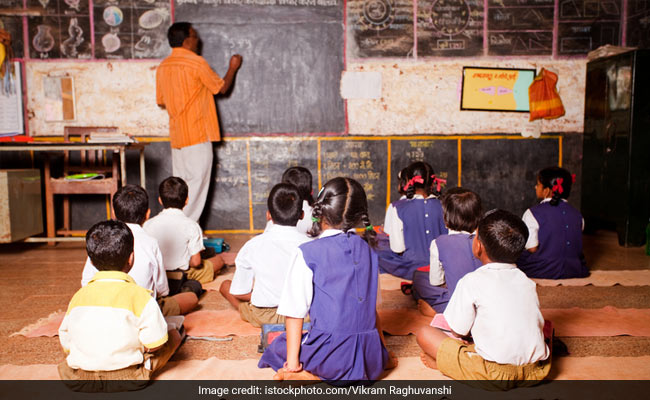 India has over 1 lakh single-teacher schools
On the course of a conversation about Indian Schools, an educator said, "What teachers need to understand is that every child comes from a different background and needs, if not entirely different then at least some exclusive attention". This is possible only when India will have the necessary numbers of teachers.
While the national PTR which is Pupil Teacher Ratio is comparable to other countries with similar socio-economic structures, the situation can certainly improve. In a reply submitted by Upendra Kushwaha, the Minister of State (HRD), in Rajya Sabha in February, 2017, the PTR at national level for elementary schools is 24:1 and for secondary schools is 27:1.
The numbers are satisfactory but numbers do not paint the complete picture. One trip through schools in rural areas and it is easy to find schools where a single teacher is responsible for teaching students from different classes. A report on single-teacher schools tabled in parliament last year revealed that more than 1 lakh schools in India were being run with only one teacher on board to teach all the enrolled students. To think that this is just the official number is more disheartening.
Proper Training For Teachers Still A Distant Dream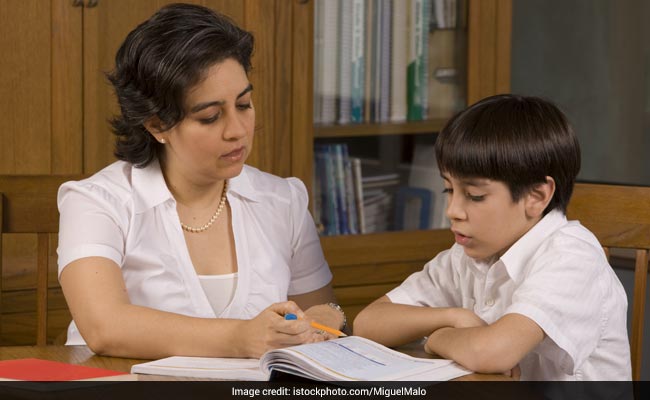 India lacks teachers trained to teach students with special needs
Another problem that came to light was that teachers in India are not trained in dealing with children with learning disorders. An ex-teacher who did a course on teaching children with ADHD confessed that very few teachers take the initiative to learn and be trained about learning disorders. She also pointed out that parents in India often refuse to believe that their child might have a learning disorder, thus denying their child the opportunity to learn in a way that is in accordance with their deficit.
Teacher training with a focus on 'special children' is still in a nascent phase in India. In 2015, the government of India launched 'Accessible India Campaign'. The aim of the campaign was to make schools accessible to Persons with Disabilities (PwD). The website for the campaign has a section where anyone can register and request for facilities for PwD students at a particular school. The campaign, no doubt, is a commendable initiative but it does not include any initiative for students with special needs.
In 2015, CBSE had made it compulsory for its affiliated schools to appoint a special educator. The problem is, special educators with knowledge and training about learning disabilities are difficult to find. The special education courses which are a part of teacher training programmes focus only on teaching kids with hearing and speaking disabilities.
In words of an Educator and Director at a school in Haryana, "School management or teachers are unable to even identify such students and since teachers are not properly trained, so students with such problems are treated as slow and stupid. Teachers often complain that such students don't want to study without even understanding that they are not able to do so for a reason."
Teacher's Crisis In India: Country Falls Short Of 1 Million School Teachers
While on the outset, the solution to these problems is recruiting more teachers, the solution is not so simple. Indian education system needs to be inclusive of children with disabilities to completely realize the ideals of Right to Education Act, 2009.
Teacher training too cannot remain uni-dimensional. The modules for teacher training should not only include techniques to teach children with physical disabilities and learning disabilities but also consider the cultural diversity and socio-economic range of the country.
Click here for more
Education News