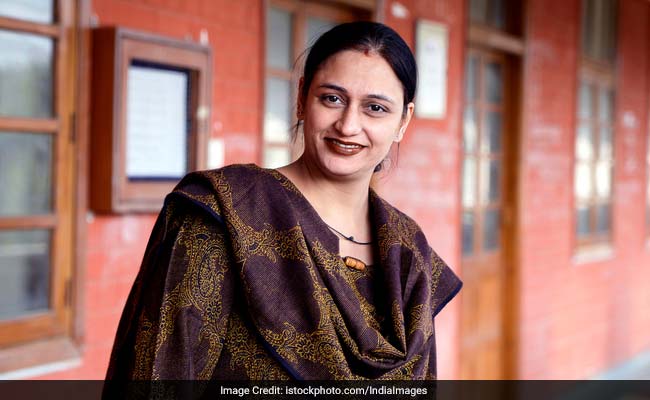 New Delhi:
India is reeling under a crisis which is dearth of school teachers. It is not uncommon knowledge that several schools particularly in rural India are functioning with just one teacher. In December 2016, Union Minister for Human Resource Development Shri Prakash Javadekar, in reply to a question raised in Lok Sabha had informed that in India at the Elementary level, 17.51% posts for government teachers was vacant and for Secondary level, 14.78% posts were vacant.
One look at state-wise vacancies shows that many states have a drastic lack of teachers in comparison to others. As per the statistics presented by Prakash Javadekar in Parliament, Jharkhand and Bihar top the list in the number of vacancies for elementary teachers. The top 6 states and UTs which had the most number of elementary teachers in 2016 were Jharkhand (38.39%), Bihar (34.37%), Delhi (24.96%), Punjab (23.39%), Chandigarh (23.07%) and Uttar Pradesh (22.99%).
The situation with Secondary School teachers is not better either. In case of secondary school is teachers, India is short by more than 1 million teachers than the sanctioned number. The top 5 states and UTs with most number of secondary school teacher vacancies in 2016 were Uttar Pradesh (50.0%), Lakshwadeep (41.58%), Bihar (36.09%), Tripura (34.15%), and Chhattisgarh (28.98%).
As per the data tabled, the total number of vacant posts for elementary school teachers was 907585 and the number of vacant posts for secondary school teachers was 106906. This is again, the data present in government records and the ground reality may be far different.
The situation in case of special educators is particularly drastic. There is about 65% posts vacant for Special Educators. In states like Andhra Pradesh, Bihar, Chhattisgarh, Jammu and Kashmir, Jharkhand, Maharashtra, and Meghalaya there's not a single special educator.
As stated by Prakash Javadekar, Teacher Eligibility Test (TET) is conducted by states to ensure that only qualified persons entre the teaching profession. TETs are conducted by states to select teachers for classes I to VIII. However, there is no defined exam to select special educators.
Teachers Crisis In India: 1 Lakh Single Teacher Schools In Country; Special Educators Still A Rarity
In our preliminary search, we found that only DSSSB conducts a separate exam for selection of special educators. The situation with TETs is also not very hopeful.
In the recently conducted TET exam for recruitment of teachers in Bihar, only 17 per cent applicants who appeared for the exam qualified the exam. The AAP led government in Delhi had recently informed the Delhi High Court that there was a shortage of approximately
27,000 teachers in government schools
. This poses a serious question to how the government plans to fill the vacancies.
Click here for more
Education News