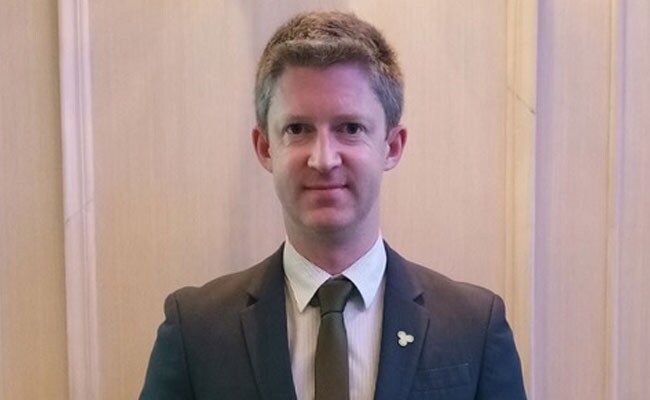 New Delhi:
Studying abroad has always held a charm over students. Ireland, in the recent years, has emerged as one of the destinations where Indian students head to. The country offers manifold advantage to Indian students one being the medium of education being English which makes it easier for students to settle and learn. There are also multiple merit-based scholarships on offer for Indian students which makes it easier to cover tuition and living expense.
Ireland is a multi-cultural society, thus providing the necessary exposure to students which make up for a truly global education. We spoke to
Barry O'Driscoll
, who is the Senior Education Adviser with
Education in Ireland
about higher studies opportunities for Indian students in Ireland and the requirements with respect to application and visa.
Q. Why should Indian students head to Ireland?
Ireland is increasingly becoming the destination of choice for international students - particularly at postgraduate level. Currently over 2,500 Indians are studying in Ireland at higher level and this number is growing fast. All of Ireland's universities are ranked in the top 5% globally and in many fields of research rank in the top 1% globally.
Ireland is an English speaking country with a long tradition in education. The country offers a buzzing, multicultural society where students will certainly find the highest of education standards and warmest of welcomes. Ireland is also well known as being a safe, welcoming society. Also known as the Emerald Isle, because of it lush green pastures, Ireland is often noted as being one of the safest and friendliest countries in the world.
Ireland, with its euro currency offers very good value for money for international students, compared with our neighbour, the UK. Since the Brexit vote, Ireland's higher education institutions have seen a notable increase in applications and enquires for higher level programmes from Indian students. It is expected that Brexit will lead to an increase in international students and researchers choosing Ireland as an alternative to the UK. Ireland's membership of the European Union has played an integral role in building Ireland's reputation as a location for world class research and as a centre of excellence in higher education.
Another key advantage of studying in Ireland is that students at post-graduate level can avail of a two-year 'stay-back' option after completing their course. At a time when other countries are tightening their visa rules for international students and graduates, Ireland has taken the opposite approach. Earlier this year, the Irish government announced an extension to its Third Level Graduate Scheme, for non-EU/EEA students at post graduate level. Highly skilled international graduates can make a significant contribution to Ireland's talent pool and Ireland can provide international students with a highly desirable start for their own careers. The stay-back option guarantees post graduate students the opportunity to remain in Ireland, after their studies, for a period of two years to seek employment in dynamic sectors such as ICT, biopharma, engineering, medical devices, food science and financial services. The possibility of gaining valuable post-study work experience, makes Ireland a very compelling option for the Indian students. With over 1,000 multinationals based in Ireland, the country offers exciting career opportunities for talented graduates.
The strength of the system in Ireland lies in the fact that our higher education institutes (HEIs) are not only dedicated to academic excellence, but are also highly connected with labour market and emerging trends in industry. There are 34 higher education institutions in Ireland offering a wide range of over 5,000 programmes leading to internationally recognised, quality assured qualifications. Indian students can choose to meet their education needs in highly respected business schools, centres of scientific and technology excellence as well as renowned language, humanities and arts faculties
Q. What are the requirements for Indian students to apply for a Student visa to study in Ireland?
Ireland's visa office in India works closely with the higher education institutions, as well as with India education agents. At the
Education in Ireland
fairs, Ireland visa officers participate to meet with students and parents and explain all of the document needed to submit as part of the visa application process.
Q. What are some of the scholarships offered to Indian students in Ireland?
There are currently over 200 scholarships for Indian students on offer. These are merit-based scholarships awarded at the discretion of the individual institution.
Q. What are the top choices of streams for international students studying in Ireland?
Last year the most sought-after courses in Ireland included mechanical engineering, electronic engineering, biotechnology, cloud computing, accounting / finance and MBA. Ireland's higher education institutions are continuing to see a high demand in all business, science and engineering disciplines and with a particular growth in interest in the areas of: cyber security, digital forensics, data analytics, biomedical science, material science, networking, aerospace engineering, business management and digital marketing. There is also an increasing interest in arts, humanities courses, particularly at undergraduate level.
Q. What are some of the common mistakes students make while applying to an institute in Ireland?
Early preparation is key. There are plenty of courses on offer in all disciplines. Prospective students should participate in education fairs to get a more comprehensive idea. It is important to take advantage of the opportunities to meet the Irish institutions when they travel to India. Students should also ensure they have English level certification in good time, as well as proof of finance in place, if necessary, for the visa application. Ireland's visa office in India works closely with the higher education institutions.
Q. What are the qualities favored by institutes when shortlisting international candidates?
A good academic record and a strong level of English are essential. Each higher education institution in Ireland has their own specific requirements. Students who come to study in Ireland will also need to have strong soft skills such as critical analysis, interpersonal skills, communication skills and ability to work well in a team.
Q. Is it important to have an illustrative extra-curricular record in addition to a strong academic record to land a place in an Ireland institute?
A strong extra curricular record is always worthwhile developing. This can be particularly valuable for young graduates who are starting out in their careers. Securing a first job in the workforce is always a challenge and having extra curricular skills and experience can often be a competitive advantage for graduates.
Click here for more
Education News