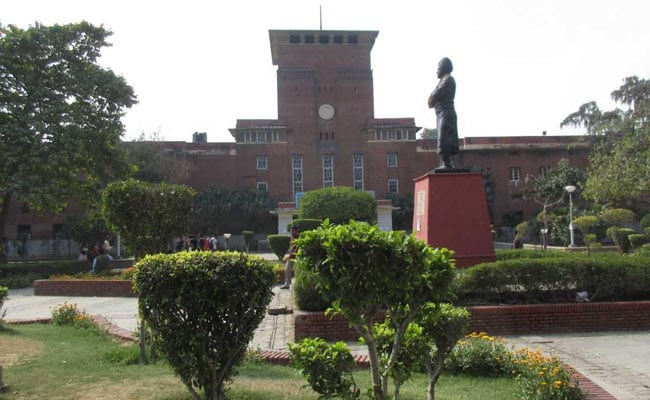 New Delhi:
In the recently announced NIRF ranking, six colleges of the Delhi University (DU) have made it to the top 10 list. Miranda House has been adjudged as the best college in India and has retained its rank for the third year in a row. The University of Delhi is the home to the best colleges in the country. In the past few years it has outshined from other colleges in all factors. In the overall university ranking, the University of Delhi is ranked at the thirteenth position.
NIRF ranking 2019 was announced by the President Ram Nath Kovind at Vigyan Bhawan, New Delhi on Monday (April 8).
Hindu College's ranking has jumped to 2nd from 4th position. Similarly, St. Stephen's College has slipped down to 4th from 2nd position. Shri Ram College of Commerce is at the seventh rank and Lady Shri Ram College for Women has slightly increased its rank from 8th to 5th position, this year.
The overall rank of Gargi College has improved to 12th position, which was at 15th in NIRF 2018. Atma Ram Sanatan Dharma College is at the 14th position. There has been a slight shift in the rank of Deen Dayal Upadhyaya College from 13th to 16th, this year.
The ranking of Kirori Mal College has increased. Last year it was 20th, this year the college has been ranked 18th position.
NIRF Ranking 2019: Top 10 Colleges in Delhi
Miranda House, Delhi
Hindu College, Delhi
St Stephen's College, Delhi
Lady Shri Ram College for Women, Delhi
Shri Ram College of Commerce, Delhi
Hans Raj College, Delhi
Gargi College, Delhi
Atma Ram Sanatan Dharm College, Delhi
Deen Dayal Upadhyaya College, Delhi
Kirori Mal College, Delhi
Click Here For More Education News