IIT Madras Tops First ARIIA Rankings. VIT Best In Private Category
ARIIA 2019 rankings were announced yesterday. IIT Madras was the best among top 10 government institutes.
Education
| Written by
Anisha Singh
, | Updated: Apr 17, 2019 3:17 pm IST | Source: NDTV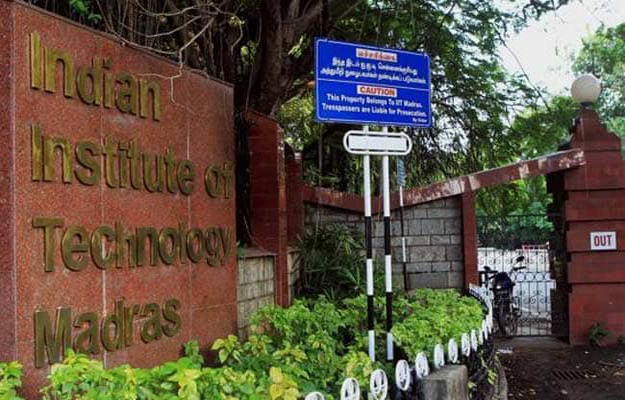 New Delhi:
MHRD released the first ARIIA ranking 2019 yesterday. The rankings were announced by President Ramnath Kovind. ARIIA or Atal Rankings of Institutions on Innovation Achievement recognizes institutes which encourage high quality research, innovation and entrepreneurship. IITs have featured heavily in the first ARIIA rankings. IIT Madras, which has bagged the first spot for best institute in overall category and engineering category in the NIRF rankings, leads the table for ARIIA ranking too.
Apart from IIT Madras, there are six other IITs in the top ten list of ARIIA rankings for government institutes.
IIT Madras Dethrones IISc In NIRF Ranking 2019; IITs, IIMs Dominate Category List
In the category of Private or Self-Financed institutes, Vellore Institute of Technology (VIT), Vellore has been ranked first.
The complete list of institutes that have been ranked in ARIIA 2019 is given below.
ARIIA Ranking 2019: Top 10 Government Institutes
1. Indian Institute of Technology, Madras
2. Indian Institute of Technology, Bombay
3. Indian Institute of Technology, Delhi
4. Indian Institute of Science, Bangalore
5. Indian Institute of Technology, Kharagpur
6. Institute of Chemical Technology, Mumbai
7. Indian Institute of Technology Kanpur
8. Indian Institute of Technology, Roorkee
9. Panjab University, Chandigarh
10. Indian Institute of Technology, Hyderabad
ARIIA Ranking 2019: Top 5 Private Institutes
1. Vellore Institute of Technology, Vellore
2. Kalinga Institute of Industrial Technology, Bhubaneswar
3. SRM Institute of Science and Technology, Chennai
4. JSS Academy of Higher Education and Research, Mysuru
5. Vel Tech Rangarajan Dr.Sagunthala R&D Institute of Science and Technology, Chennai
Click here for more Education News
NIRF
NIRF 2019
ARIIA 2019