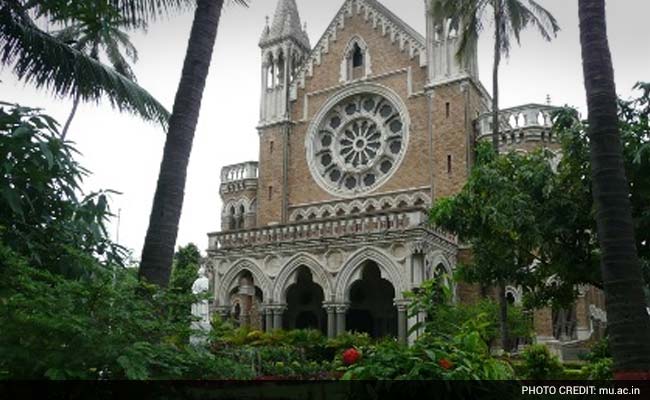 Mumbai:
The Maharashtra Government is committed to building a 'Hindi Bhasha Bhavan' in the Kalina campus of the University of Mumbai, Education Minister Vinod Tawde said today. Tawde's assurance came during a special meeting held on the issue at Vidhan Bhavan at the initiative of former Minister and Congress leader Mohammed Arif Naseem Khan. The building in the suburb of Kalina, for which a sum of Rs 2 crore has been sanctioned, is to be named after noted Hindi litterateur and politician Dr Rammanohar Tripathi.
The university was in news recently for not utilising a Rs 2-crore grant given to it by the District Planning and Development Committee of Mumbai Suburbs for the construction of Dr Rammanohar Tripathi Hindi Bhasha Bhavan.
Mumbai Suburban District Collector Dipendra Singh Kushwaha recently issued a notice to the university, saying the fund, if not utilised before the end of last financial year, will be treated as lapsed.
Kushwaha, Mumbai University vice-chancellor Sanjay Deshmukh and a delegation of senior Hindi journalists attended the meeting.
Deshmukh told the meeting the construction of 'Hindi Bhasha Bhavan' was put on hold as the varsity administration has envisaged building a grand multi-storey tower housing all departments.
Khan took objection to this statement. The stone- laying ceremony of the Bhavan had been performed after all due Government clearances and there was no reason for delaying the project, the Congress leader maintained.
Deshmukh said the previous VC had not completed the formality of getting clearance from the varsity's Management Council for the Bhavan.
Tawde instructed the Vice-Chancellor to submit the master plan of the proposed multi-storey tower in a month's time for his approval.
"I will see how to adjust the Bhavan in the plan. As Dr Tripathi was a respected and reputed writer and politician, we stand committed to building the Hindi Bhavan bearing his name," Tawde said.
(Except for the headline, this story has not been edited by NDTV staff and is published from a syndicated feed.)