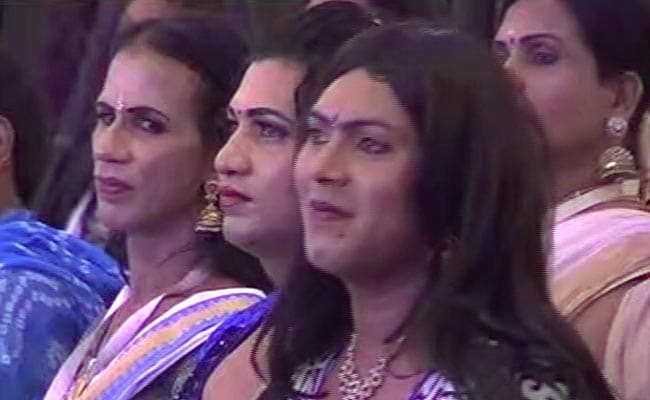 New Delhi:
In order to provide equal opportunity to the transgender community and bring them to the forefront of the society, the LDF government in Kerala has planned an education programme for the transgender community. This is not a first on part of Kerala Government to empower transgender community, as it was also the first state in the country to introduce the Transgender Policy in 2015 to put an end to the stigma toward the sexual minority group and ensure that they receive non-discriminatory treatment and justice.
According to Press Trust of India, a 10-day-long state-wide survey was launched yesterday to estimate the number of transgenders in Kerala. P S Sreekala who is the director of state Literacy Mission said that it is a first of its kind initiative in the country.
"The Literacy Mission already has its equivalency course and other programmes. We are planning to bring the TGs under this programme," she told PTI.
She said that the state-wide survey is the first step and it will help in developing a clear picture about the total number of people who belong to this community in each district of the state. The government plans to launch literacy programme by next month once it gets the survey report.
The government would arrange special classes with assistance from the civic authorities and continuing education centres for transgenders in each district. The classes would be conducted as per the existing syllabus of the literacy programme. P S Sreekala also said that the government also has plans to bring in other marginalized groups such as migrant workers and coastal people under the literacy programme.
Talking about the literacy mission, the State Education Minister C Raveendranath said that the main objective of the program is to create an inclusive society for all marginalized sections.
Kerala has witnessed many transgender friendly initiatives recently to bring the minority group into mainstream of the society.
Kochi Metro Rail Ltd. had recently decided to extend job opportunities for transgenders in housekeeping, customer relations and crowd management. The state Povery eradication mission, Kudumbashree, had also formed an exclusive neighbourhood group for the empowerment of transgenders. The state Central Library, last year, extended membership to transgender activist Sheethal Shyam.
(With Inputs from Press Trust of India)
Click here for more
Education News