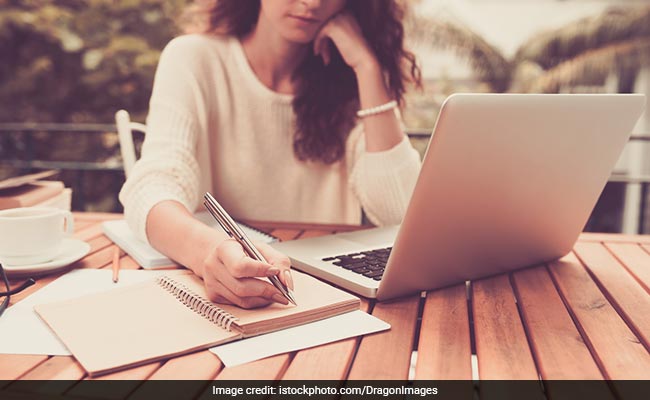 New Delhi:
CBSE board exam for class 12th students will begin on March 5, 2018. When the date sheet for the exam had released earlier, there had been an uproar from students on the
inconvenient scheduling of Physical Education
paper which was to be held the day after JEE Main 2018 exam. The board eventually heard to the cries of students and revised the date for Physical Education paper which will now be conducted on April 13, 2018. This alone is enough to highlight the importance of JEE Main exam among the board examinees.
JEE Main exam is also conducted by CBSE and is one of the most important engineering entrance exams in the country. Through JEE Main 2018, students will not only get admission in NITs, IIITs, CFTIs, SFIs, and state engineering colleges for participating states and other participating institutes but it is also a qualifying examination through which students would be shortlisted for JEE Advanced 2018 exam which is the entrance exam conducted for admission to IITs.
While, students are already under stress for the board exams, those who are appearing for JEE Main are feeling an added pressure. Board students would not get much time for revision. The exam for Mathematics is on March 21, for Computer Science is on March 23, and for Biology is on March 27. Depending upon the subjects a student has opted for, they would get a window of 10 to 1 day for revision before the JEE Main exam.
So, the question is how do board students squeeze in JEE Main revision in their Board exam preparation? Here are some tips which are oft recommended by experts for students due to appear in board and JEE Main exams.
Top Three Tips for Board and JEE Main Aspirants
There are three basic tips which should become the core part of your preparation strategy.
Revise CBSE syllabus:
You are already in the process of revision for your CBSE board exams. Add to it the revision for JEE Main as well. JEE Main exam has the same syllabus for Physics, Chemistry, and Mathematics as for 12th Board exams. The only difference is that while Board exams have a mixed bag of questions including those which require long explanatory answers and those which require only one word answers, JEE Main is completely objective in nature. Objective questions are nothing else but one-word answer or short answer type questions. So all you need to do is while revising for board exams, prepare both subjective and objective questions from each topic.
Practice mock tests:
One of the sure fire way to get in the right skin for the exam is to practice mock tests. Mock tests are available online for free or for a minimal fee. Try and attempt one mock test every other day. You can either attempt questions form all the three subjects or questions from one specific subject. Candidates who have opted for offline test should solve one sample/practice paper everyday leading up to the JEE exam day. The sample/mock papers will keep you in sync with the JEE exam pattern and spare you the surprise factor while attempting the test.
Relax and be confident:
While a cliche, this is one advice students ignore the most. In order to benefit the most from your preparation, students need to relax despite the mounting pressure. It can be difficult, but keep in mind stress and pressure will not help your preparation. So relax and tackle your preparation with confidence.
CBSE Admit Card 2018: Important Things To Check
Click here for more
Education News