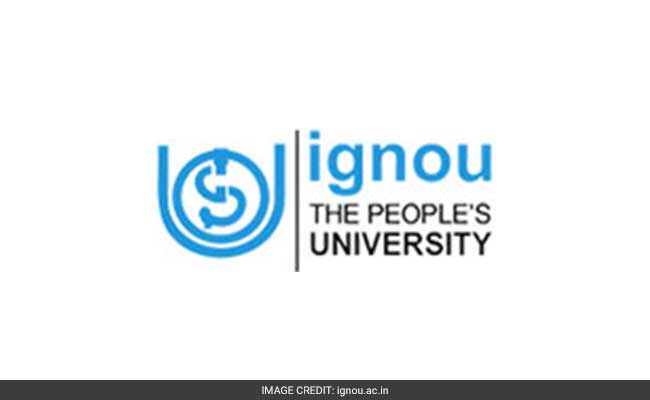 New Delhi:
IGNOU has so far conferred more than 11 lakh certificates to personnel of the Indian Army and the Indian Air Force (IAF) for completing their courses in different levels. According to Press Trust of India, , Manjulika Srivastava, Director of IGNOU's Defence Unit told the news agency that, out of the total 11,28,754 certificates issued, Indira Gandhi National Open University (IGNOU) has also issued 1,413 graduation certificates under vertical mobility scheme.
IGNOU's Defence Unit coordinates the activities pertaining to three Defence wings of India: Army, Navy and Air Force, in addition to for CISF and Assam Rifles. The projects pertaining to Defence Forces are designated as 'Gyandeep' for Indian Army; 'Sagardeep' for Indian Navy; and 'Akashdeep' for Indian Air Force.
According to an IGNOU statistics published on April 2013, there were around 4.2 lakhs army personnel registered for various course under Gyandeep with a total revenue generation of around 31.5 crores.
"IGNOU recognises the achievements of defence personnel in their service, equate such work to IGNOU standards, transfers the credit and suggests them to take up courses based on that for a lateral entry," Ms Srivastava said.
The Defence Unit processes the admissions and coordinates with Student Registration Division, Student Evaluation Division, Finance Division and other authorities of IGNOU.
The scheme became operational in 2009 when the IGNOU signed MoUs with the Indian Army, Indian Air Force and Indian Navy for 'Gyandeep', 'Akashdeep' and 'Sagardeep' respectively.
However, Sagardeep was not so successful as there were not many applicants, said a varsity official.
Recently, IGNOU's School of Education (SOE) signed a
Memorandum of Collaboration
(MoC) with the Government of Tripura to professionally train 11,884 untrained teachers of elementary level through IGNOUs two year Diploma in Elementary Education programme (in Tripura) through ODL mode and renews it for three years, said a statement from the open university.
(With Inputs from PTI)
Read also:
IGNOU, Tripura Inks MoC To Train 11,884 Teachers
IGNOU Mulls Setting Up 5,000 Digital Learning Centres
IGNOU Launches PG Diploma In Mental Health, Apply Before August 18 @ Ignou.ac.in
IGNOU Signs MoU With NHRC For Online Programme On Human Rights For Police Personnel
Click here for more
Education News