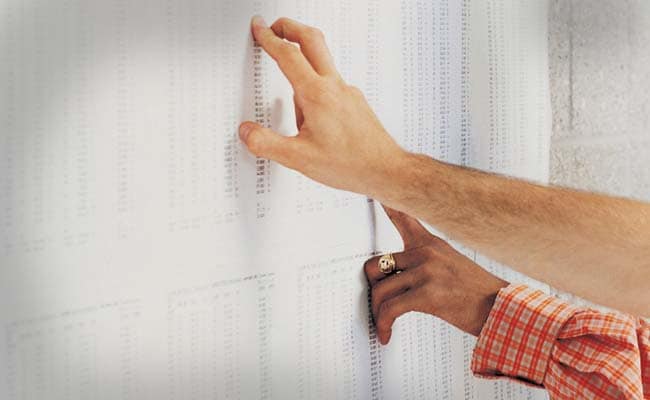 New Delhi:
Gujarat Technological University (GTU) has declared the results of Bachelor of Engineering (BE) semester 1 remedial exam results which were conducted on May this year. The GTU BE results can be accessed from the GTU official website, gtu.ac.in. The GTU has also released the IC Semester 6 and 8 regular and Semester 6 and 7 remedial May exam results yesterday. For students, the online re-check or re-assess application can be submitted till September 1 for all the IC results while the affiliated institutes may submit the application till September 4, while for BE Semester 1 remedial results declared today, the dates are September 1 and September 4.
GTU has also declared the ME Semester 1 remedial results for the May exams yesterday.
GTU has recently declared the results of
BE semester 2 remedial and regular exams
which were conducted on May this year.

GTU BE, IC Regular, Remedial May Exam Results: How to check
The GTU BE regular and remedial May 2017 exam results can be accessed following this steps:
Step One: Go to the website of Gujarat Technological University (GTU), gtu.ac.in
Step Two: Move cursor to 'Results' link and click on 'results list' which drops down
Step Three: Click on the results you are checking for
Step Four: Enter Enrollment number and seat number along with the code given there
Step Five: Click on Search
Step Six: Check your results
GTU May Exam Results Declared Recently
GTU has declared these results today on its official website:
Result of BE SEM 1 - Remedial (MAY 2017) Exam
Result of IC SEM 6 - Regular (MAY 2017) Exam
Result of IC SEM 6 - Remedial (MAY 2017) Exam
Result of IC SEM 7 - Remedial (MAY 2017) Exam
Result of IC SEM 8 - Regular (MAY 2017) Exam
Result of ME SEM 1 - Remedial (MAY 2017) Exam
Click here for more
Education News