New Delhi:
The onset of festive season, is a gala time for students. Long vacations, trips with family or even staying at home and enjoying the festivals are on the cards. With only a day left for
Diwali or Deepawali
, students especially, should pledge for opting clean and safe alternatives. While extravaganza can't be completely ruled out, students should however make sure that environment and pets particularly do not lose their peace for our celebration. Celebration for Diwali, the festival of light, has already begun.
Safe and clean Diwali: 4 tips four students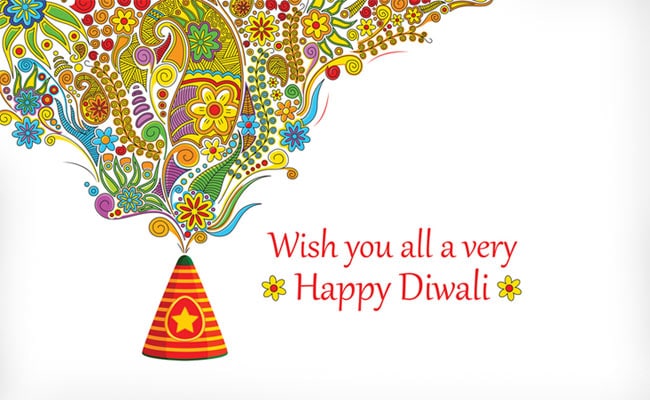 Diwali or Deepawali 2017: How to celebrate a safe and clean 'festival of lights'
So, here are some tips to celebrate the festival of lights in a clean and safe way:
Avoid Bursting Crackers
With so many awareness programs going on against bursting crackers, students should also go for a cracker free Diwali. Pollutants, released during the ignition, not only harm the environment but also create serious health hazards when inhaled. Even the Supreme Court of India had to intervene in this matter and banned the sales of firecrackers in Delhi around Diwali time year.
Even if fire crackers are used (specially meant for children), it should be made sure that it is ignited under the supervision of an adult. Since these are highly inflammable and combustible in nature, students should take extra care while handling it. Make sure there's ample of open space when you burst crackers. Prefer wearing cotton clothes.
Note Down Emergency Numbers
Contact numbers of health care units (nearest ones), fire services and police station should be noted down, precisely, in a notebook. Keep the notebook in reach. In case of any emergency, you do not have to panic for help in such cases.
Learn First Aid Tips
Before dialing for emergency contacts, first provide first aid treatment to the victim. In case a person catches fire, put the burnt part under slow cold running water. Continue the process till the pain ceases. If the fire is magnanimous, roll the person on floor. Once you put off the flame contact the health care unit or else take the person to nearest centre immediately.
Go Green
You may substitute candles and electric diyas with the good old oil diyas that are bio-degradable, cost effective, traditional and very beautiful,
this report suggests
. And you may also able to contribute in reducing the electricity consumption that normally reaches sky high levels during Diwali by using if you
opt for LED lights or less-power consuming lights.
And gifts are another area where you can again contribute to save the Mother Nature. Let's start gifting plants.
Plants like
, kitchen herbs, feng shui plants, air purifying plants, bonsai and terrariums would make great eco-conscious gifts.
Read also:
This Diwali, 5 Things You Can Do Instead Of Bursting Firecrackers
Diwali 2017: Significance Of Diwali Or Deepawali, The Festival Of Lights
Diwali 2017: 5 Gift Ideas For Employees
Diwali Or Deepawali: 10 Things Students Should Know About 'The Festival Of Lights'
Click here for more
Education News