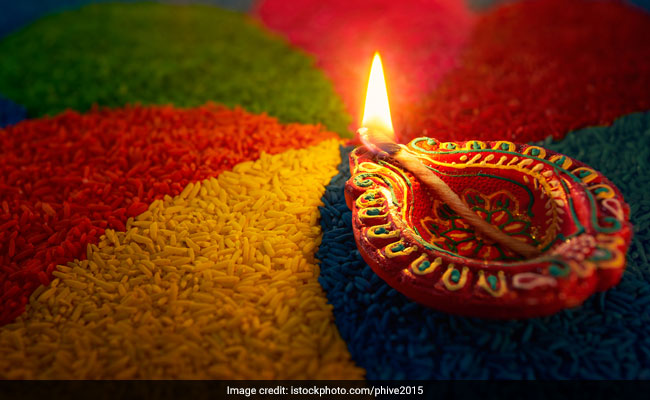 Diwali in India or, as it is known by its other name, Deepawali is one of, if not the most popular Hindu festival celebrated by not just Hindus but people from different religions all over India as well as the world. Perhaps because of the pomp and show that is involved with Diwali, the festival is also known as the "Festival of Lights". The word "Deepawali" consists of two words. The word "Deep" means "light" and the word "avail" means "a row". Hence, "Deepawali" means "a row of lights".
Diwali occurs during late October or during early November. It is important to know that the Diwali date falls on the 15th day of Kartik, which is a Hindu month. Hence, the exact Diwali date varies every year.
Diwali has its origins in Ancient India. It is considered to be an extremely important harvest festival. Many believe that Diwali is the occasion of Lord Vishnu marrying the goddess of wealth, Lakshmi. Others believe Diwali is to be celebrated as goddess Lakshmi's birthday.
In Bengal, Diwali is dedicated to the worship of goddess Kali. Lord Ganesha is also worshipped by many during Diwali, as he is considered to be auspicious.
Ancient Hindu tradition commemorates Diwali as the return of Lord Rama, his wife Sita and brother Lakshman's to Ayodhya, ending a fourteen-year long exile. To celebrate the return of Lord Rama, the people of Ayodhya lit the entire kingdom with earthen diyas (oil lamps) and burst crackers.
There are four days of Diwali, the Diwali dates, each have their own significance, especially as Diwali in India is celebrated in many forms.
The first day of the festival is known as Naraka Chaturdasi, commemorating the vanquishing of Naraka, the demon by Lord Krishna.
The second day of Diwali is Amavasya, marking the worship of goddess Lakshmi.
The third day of Diwali is Karika Shudda Padyami, when Bali steps out of hell and rules the earth.
The fourth day is Yama Dvitiya, more popularly known as Bhai Dooj. It is on this day that sisters invite brothers to their homes.
It is imperative to remember the Diwali date for Diwali in India in 2017. Diwali in India will fall in 2017, on October 19.
Apart from all this, the most important thing to remember is that Diwali is called the Festival of Lights because it commemorates the fight of good over evil, of the triumph of light over darkness.
So, do have a very Happy Diwali this year in 2017!