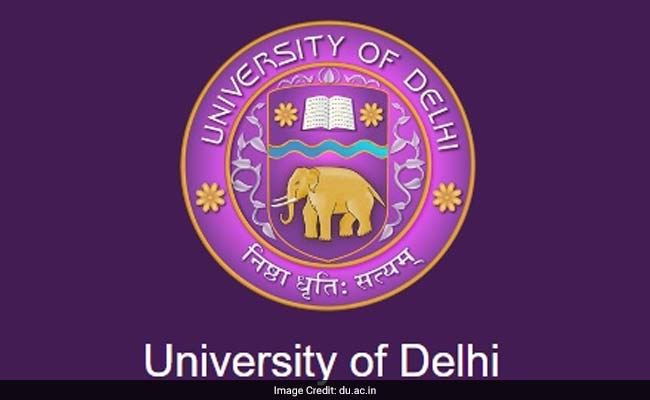 New Delhi:
As part of the Delhi University (DU) Undergraduate admissions, this year also, the University has decided to organize "Open Days" for the students and parents seeking information regarding admission process for the undergraduate courses for the year 2017-18. According to the university, the open days will begin from May 22 (Monday) and continue till May 31 (Wednesday) at Conference Center, Gate No. 4, North Campus from 10:00 A.M to 01:00 P.M.
Open Days are conducted by the University of Delhi every year to counsel and guide the admission seekers and their parents.
An admission help desk for Undergraduate courses has also been setup in Room No.5, Conference Center, Gate No.4, North Campus, which work from 10:00 A.M to 05:00 P.M. on all working days during the entire admission process, said a press release from DU.
University of Delhi, Yesterday released the list of under graduate courses for which the university will be conducting
entrance test
for admission. In comparison to last year, only one more course has been added to the list of entrance-based courses, i.e. BA (Hons.) in Music.
This year the university will be conducting entrance test for a total of nine under graduate courses.
Under Graduate Admission 2017: What Are Your Options In Delhi Apart From Delhi University
The university recently released its
admission schedule
and the application process for the entrance-based courses will begin form May 31, 2017.
Delhi University UG Admission: Important Dates
The schedule of online registration for admission to various programmes is as given below:
UG Merit Based Programmes: May 22, 2017
UG Entrance Based Programmes: May 31, 2017
PG Programmes: May 31, 2017
MPhil, PhD Programmes: May 31, 2017
Click here for more
Education News