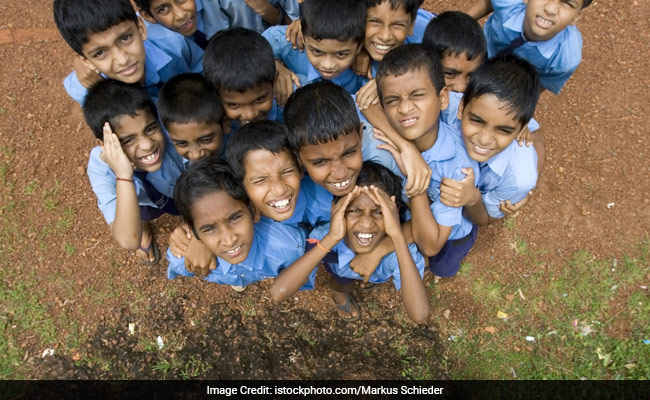 New Delhi:
The students of Delhi Government schools are in for a healthy surprise. The students will now be served bananas and eggs as part of their mid-day meal. Though the expenditure for the mid-day meals are borne by the Central government, the Delhi government has decided to bear the extra expense to add more nutritional value to school children meals. The decision was announced by the Delhi Deputy Chief Minister Manish Sisodia yesterday during the presentation of Delhi budget for 2017-18.
The Delhi Government has allocated Rs. 55 crore for the mid-day meal scheme in its annual budget. According to report in press Trust of India, the government has also decided to expand its reach to every student enrolled from class 9 to 12 in government girls schools.
Read: Class 9-12 Students From Delhi Government Girls Schools Included in Mid-day Meal Scheme
A senior official of Directorate of Education (DoE) told press Trust of India, "The Centre provides complete assistance for implementation of the midday meal scheme in government schools for students of Class I to VIII. However, the grant is hardly sufficient to ensure desired levels of calorie and nutrition with quality in the meals." The DoE official said that the government has decided to provide banana or boiled eggs as supplementary to the mid-day meal which is already being served to help the nutrition level improve in school children.
Every now and then the quality of the mid-day meals being served in government schools has been questioned. A committee of experts from AIIMS, formed on the directions of Ministry of Human Resource Development in 2015 had recommended that items like milk, milk products, eggs and bananas should be included in mid-day meals. Despite the recommendation, the upgradation is yet to be introduced on national level.
(With Inputs from Press Trust of India)
Click here for more
Education News