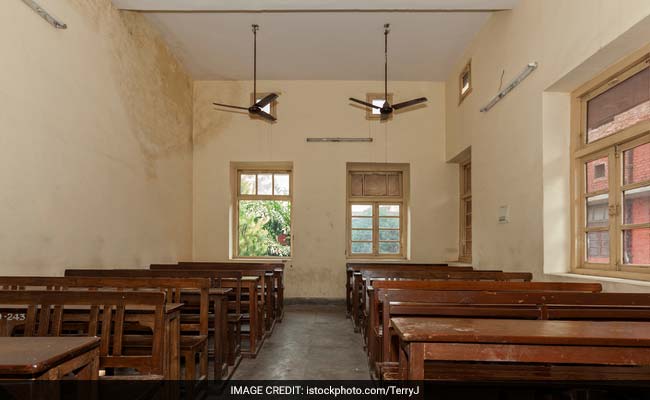 Kolkata , December 2: The National Council for Teacher Education (NCTE) has issued a showcause notice to 1,000 B.Ed and D.Ed colleges for failing to submit requisite data through affidavits, a senior Union Human Resource Development Ministry official said here on Saturday. "NCTE has already issued 1,000 showcause notices to stop affiliation with NCTE and thereafter, these colleges will not be able to admit students for B.Ed and D.Ed courses. 3,000 more showcause notices will be issued soon," said Anil Swarup, Secretary, School Education and Literacy, in the ministry.
The NCTE had asked 16,000 B.Ed and D.Ed colleges in India to submit affidavit in respect to all the data, but only 12,000 of them did so, he said.
"I think the biggest mafia in the education sector are some B.Ed and D.Ed colleges ... some of them exist in name only. We took them on," he said at an interactive session organised by the Merchants' Chamber of Commerce.
He said the NCTE engaged the Quality Council of India for quality assessment of these colleges, so that they could be "star rated". "The system will likely be in place within this financial year and the rating will happen thereafter," he added.
He said the Centre had not yet thought about pre-school. "It is too premature to make any comment on what should happen to pre-schools because there are other ministries involved in it."
"That is the area which we have to look into," Mr. Swarup said.
Speaking on the incident of a four-year-old girl being assaulted sexually during the school hours, he said: "It is very unfortunate. We have been pressing upon the states and the schools to have surveillance system.
"Elaborate instructions have been issued by the Central Board of Secondary Education (CBSE) to (its affiliated) schools. The rest is in the state's domain."
Citing legal provisions, Mr. Swarup said the registrations of schools were to be determined by state governments.
Read also:

AICTE Bars Delhi College From Admitting Students Due To Lack Of Infrastructure

Take Prior Approval From UGC Or AICTE For Distance Learning Courses: Supreme Court To Deemed Universities

AICTE Planning To Shut 800 Engineering Colleges Next Academic Year
Click here for more
Education News
(Except for the headline, this story has not been edited by NDTV staff and is published from a syndicated feed.)