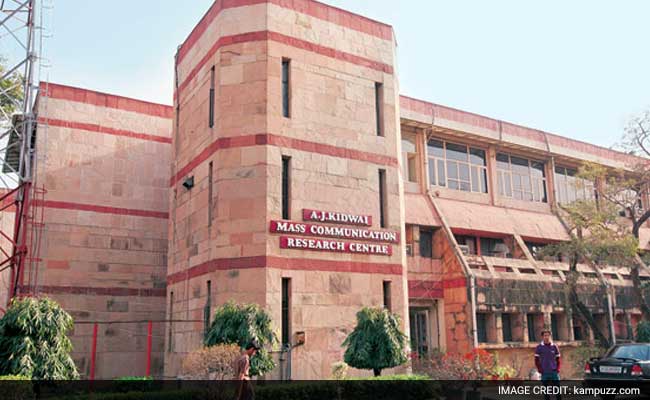 New Delhi:
The Delhi Commission for Women (DCW) today issued a show-cause notice to Jamia Millia Islamia Vice Chancellor Talat Ahmed in connection with the university's recent directive barring the female residents of its hostels from taking permission for returning after 8 pm.
"It is observed that no such guidelines have been issued by other universities and even in Jamia, they seem to have been issued only for girls and not for boys, thereby raising allegations of discrimination," DCW Chief Swati Maliwal said in a communication to the Mr Ahmed.
The Vice Chancellor has been asked to explain the reasons for imposing such restrictions on girl students and provide a copy of the previous as well as revised guidelines within seven days. The university had recently issued a notice barring the girls from taking permission for any late night-outs which did not go down well with a section of students who had termed it as "sexist" and "partial".
"Residents of the Hall of Girls are informed that no late night is allowed any more. You are, therefore, required to follow the norms, in your own best interests," stated a notice issued by the university.
Until the 8 PM directive was not issued, women residents of the hostels were allowed to stay out of the premises till 10 PM twice a month. However, now the girls who wish to stay out a little later will not be allowed to return to the hostel for the night - but they can stay away only with written permission from their local guardians.
"The step appears to have been taken for ensuring safety of girl students. However, there may be a case where in completely disallowing the entry of girls after 8 PM may end up putting them at a greater risk," the DCW notice said. University authorities who have been maintaining that the directive has not been "appropriately construed" said they are looking into the matter.
"We are looking into the matter and we will respond to the DCW within the stipulated time," Jamia spokesperson Mukesh Ranjan said.
Mr Ranjan had earlier claimed that the notice was "in students' best interests" and the hostel administration will be accommodative if genuine needs arise.
"We have issued the notice in best interest of the girl students keeping in mind the security and safety concerns. However, we do not wish to curtail anyone's freedom or basic rights. The message has not been appropriately construed," he had said.