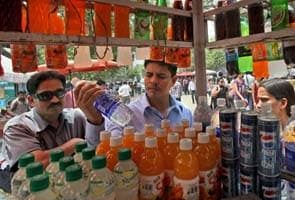 New Delhi:
It was a warm and sunny morning in Delhi on Sunday as the minimum temperature settled three notches above average at 16.9 degrees Celsius. The Met Office has forecast a cloudy and hot day ahead.
"The skies will be partly cloudy... the afternoon would be sunny and hot," said an official of the India Meteorological Department (IMD).
The maximum temperature on Sunday is expected to be around 33 degrees Celsius.
Saturdays' maximum temperature settled six notches above average at 33.8 degrees Celsius and the minimum temperature was recorded at 13.6 degrees Celsius, average for this time of the year.