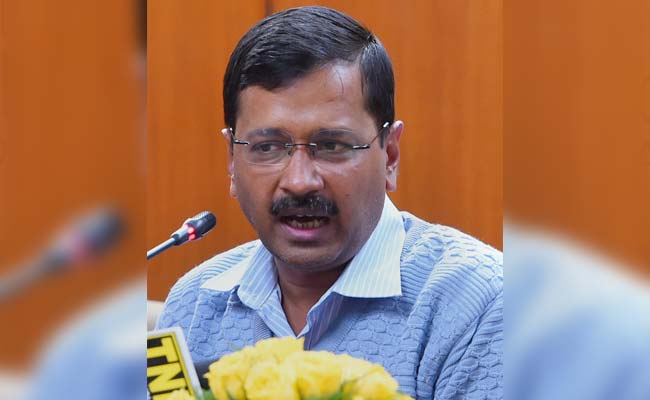 New Delhi:
Delhi's roads are set to get a green makeover with Chief Minister Arvind Kejriwal today launching a drive for 'greeening' and vacuum cleaning of roads.
Mr Kejriwal inaugurated the Greening Delhi initiative in the national capital, and said the move will deal with road dust, which is one of the major sources of air pollution in the national capital. A senior government official said that bald patches of roads will be greened to reduce the pollution caused by road dust.
Mr Kejriwal further said that the vacuum cleaning of the roads will also begin from tomorrow so that no dust will cause air pollution in the capital.
"Congrats Delhi. Vacuum cleaning and greening of PWD roads begins. Greening will complete by Oct, vacuum cleanin (sic) on all roads in 2 months," he tweeted.
Making a political pitch ahead of municipal polls set to be held next year, the Delhi Chief Minister said his government was cleaning 1,260 km roads of PWD and next year, it would clean MCD's roads after winning municipal polls.
While announcing the first phase of odd-even scheme in December last year, government had announced that it would carry out vacuum cleaning of roads, aimed at bringing down the level of dust kicked up during sanitation routines that contribute a lot to air pollution, especially during summer.
The decision, part of a series of measures announced by the government along with the odd-even car rationing formula, was approved by the Cabinet in February this year authorising the Public Works Department to switch to the advanced method of cleaning.
Delhi's Public Works Department (PWD) minister Satyendra Jain said 'Greening Delhi' initiative was taken by the horticulture wing of his department.
Under the initiative, greening of about 120 acres of roadside areas has been planned.
"At present, the PWD is maintaining about 1,260 km of roads including central verges, side verges and the 'kutcha' portion under flyovers. Many bald patches on central verges as well as in the side verges need to be greened to reduce pollution," an official statement said.
The Delhi government move comes ahead of the second phase of the odd-even scheme for vehicles, set to return for a fortnight starting April 15.