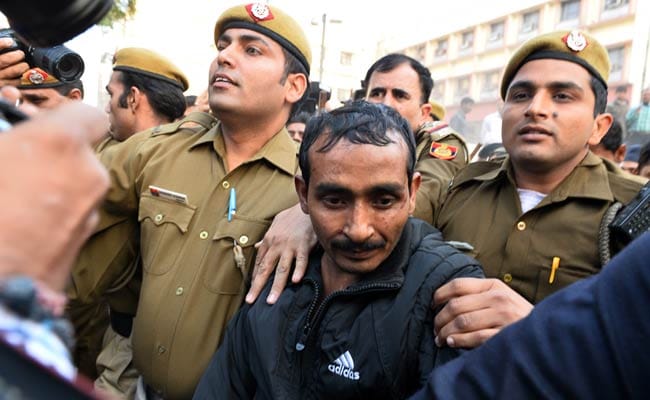 New Delhi:
The woman who was raped by a Uber cab driver was reminded of the horrific December 16, 2012, gang-raped incident after the driver of the US-based service provider had threatened to insert an iron rod in her body and also tried to strangle her while committing the act, a Delhi court said.
The court held that threat perception was very much real in the mind of the 25-year-old woman when convict driver Shiv Kumar Yadav, 32, had intimated and threatened her that too at an isolated spot in the late hours of December 5 last year.
The special fast track court set up to deal with cases of sexual offences against women said Yadav had endangered her life by forcefully pressing her neck while raping her.
"It must be borne in mind that when accused threatened the victim by saying that he will insert 'saria' (iron rod) inside her body, she was reminded of gang-rape case of December 16, 2012 and thus the threat perception was very much real in her mind at that point of time and offence under section 506 IPC thus stands duly proved against the accused," Additional Sessions Judge Kaveri Baweja said in the 99-page judgment.
"In view of the aforesaid evidence, there is thus no room for doubt that accused, by forcefully pressing the neck of the prosecutrix while committing rape upon her in the aforesaid manner, endangered her life and thereby committed offence punishable under section 376(2)(m) of IPC," the court said.
It rejected the contention of Yadav's counsel, Dharmendra Kumar Mishra, that the offence of criminal intimidation cannot be made out against the driver as he had not shown any rod to the victim while extending this threat.
While holding him guilty of offences, the court relied on the woman's testimony saying she was a "reliable and truthful witness" and despite lengthy cross-examination, her deposition remained "unimpeached".
The court observed that allegations against Yadav that he had attempted to commit unnatural sex with the woman was duly proved by the DNA and other scientific reports.
"To my mind the testimony of the prosecutrix that accused forcibly committed sexual intercourse with her and even attempted to do unnatural sex with her is completely fortified by the scientific evidence by way of DNA examination report," the judge said.