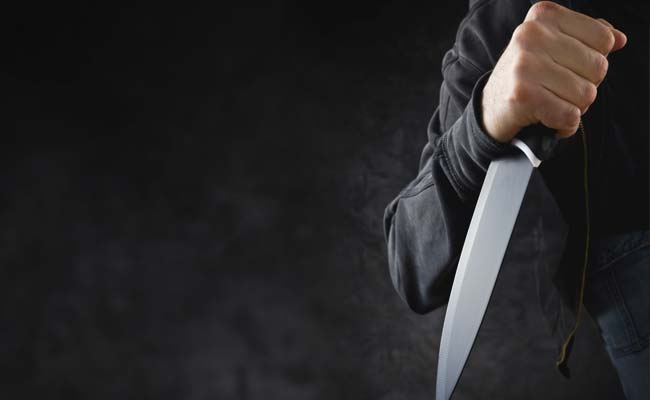 New Delhi:
A 22-year-old man was arrested for allegedly robbing and stabbing a printing press employee near Okhla Container Depot to get money for buying beer, the police said.
On May 26, a man was found with multiple stab wounds near the boundary wall of Domestic Container Depot, Okhla. He was taken to the AIIMS Trauma Centre where he was declared brought dead. There were 14 stab wounds on his body, they added.
Some blood-stained pages were found in the pocket of the deceased. A bank deposit slip having name of Arvind Chauhan and an email-id written on it was found. Subsequently, the police scanned his Facebook account and confirmed his identity, the police said.
It was found that Chauhan used to work as a designer in a printing press in Okhla and his cell phone was found to be missing.
During investigation, the mobile phone of the deceased was found to be in the possession of a person called Manoj, a resident of Okhla, who revealed that he had purchased it for Rs 3,500 from a man named Asgar.
During the probe, the police found that phone had been bought and sold multiple times after it was robbed from the deceased by Sandeep alias Bulli.
The accused revealed that he is an alcoholic and used to work in Punjab as a painter had come to Delhi four days ago, said Chinmoy Biswal, Deputy Commissioner of Police (Southeast).
He was staying with his brother in Okhla. On the night of the incident, he was craving beer and had no money to buy a bottle. He went to a nearby meat shop and stole a butcher knife from there, he added. After that, he went towards Container Depot and looked for a target to rob.
He saw Chauhan, who was allegedly under the influence of alcohol. The accused reckoned that he would be a soft target. He tried to rob Chauhan's mobile phone but the latter resisted and pulled the accused down, said the officer.
Chauhan also pulled the hair of the accused, who panicked and attacked the victim and stabbed him 14 times, the DCP said, adding that he fled with the cell phone of the deceased.