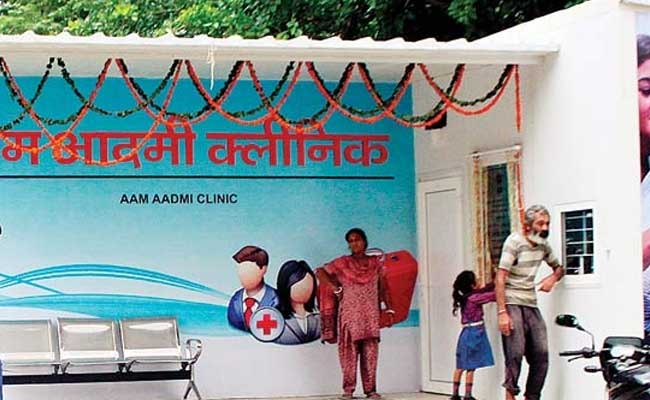 New Delhi:
The Aam Aadmi Party (AAP) government in Delhi has been ordered to lose the word "Aam" prefixed to its schemes, from all forms of display ahead of the civic polls. The Delhi election commission has acted on a complaint by a BJP leader, who said the use of "Aam Aadmi" for government schemes is a violation of the poll code.
The Delhi Municipal election will be held on April 23.
The government has been asked to file a compliance report after removing "Aam" from hoardings, banners, name plates and billboards.
Aam Aadmi Mohalla Clinics and the Aam Aadmi Bypass Express Service are some examples.
In a letter to the Chief Secretary and commissioners of the three municipal corporations, the election commission has said that the Model Code of Conduct is in force from March 14, "therefore, you are requested to please ensure appropriate action and submit a compliance report in 48 hours".
BJP leaders, in their complaint, quoted the example of the Election Commission asking the Samajwadi Party to cover the word 'Samajwadi' on 1,488 ambulances operated under the 'Samajwadi Swasthya Sewa' before the recent polls in Uttar Pradesh.
Many massive statues of BSP leader Mayawati, and of the elephants that are her political symbol, at parks in Lucknow and Noida were covered up before the 2012 polls.
The AAP is gearing up for an intensive campaign for the civic polls after its disastrous performance in the Punjab and Goa elections. The result of the MCD polls will be seen as a test of its two years of governance in Delhi.
The BJP, which scored its second consecutive win in 2012 when the MCD was split into three, is also prepping for a tough fight.