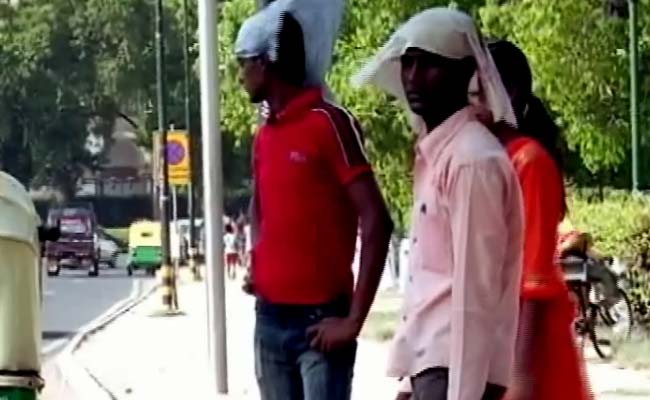 New Delhi:
The national capital continued to brave severely hot conditions with people facing heatwave to do their daily chores as the mercury soared to settle at 44.4 degrees Celsius, four notches above the season's average.
The minimum temperature settled at 25.9 degrees Celsius, a notch below the normal, said a Met department official.
The relative humidity level oscillated between 55 and 13 per cent.
The Met office has forecast partly cloudy skies along with the likelihood of very light rain and thundershowers toward evening and night tomorrow.
"The maximum and minimum temperatures are expected to hover at 41 and 27 degrees," the weatherman said.
Yesterday, the maximum and minimum temperatures had settled at 43.5 and 27.2 degrees respectively.
Across Delhi, power consumption has increased as air-conditioning units are running round-the-clock at homes and offices. Coal India Ltd and the railways have rushed in more coal to the national capital after the stock of the power-producing fuel fell to an alarming level at Delhi's Dadri and Badarpur power plants of the NTPC. A Coal India statement said that against the linked requirement of seven rakes to these plants, movement of at least 10 rakes are planned to avert mass power cuts.
Doctors have advised people to keep themselves hydrated with plenty of fluid intake in order to avoid heat stroke.