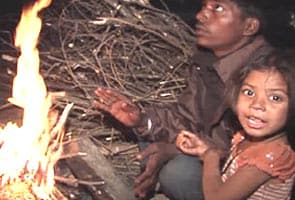 New Delhi:
There was some respite for Delhiites from fog and the icy winds blowing across the city this morning as the minimum temperature went up to 4.2, from yesterday's 3.7 degress.
The Meteorological Department has predicted that the day temperature is expected to be around 13 degrees.
They also say that night temperatures over parts of northwest, central and east India will increase within two days, bringing a much needed break from the bone-chilling mornings.
Yesterday, Delhi woke up to its coldest day of the season when the minimum temperature plummeted to just 3.7 degress.
Last year, the month of January recorded the lowest minimum of 5.6 degrees Celsius in the first week of the year.
According to MeT statistics, the record for the highest maximum for the month of January was 32.5 degree Celsius recorded on the 28th of 2004. The record minimum is -0.6 degree Celsius recorded on 16th of the month in 1935.
In the last decade, only last year the minimum did not drop below five degree Celsius. In 2006, the minimum dropped to 0.2 degrees on January eight while two years later, the lowest minimum was 1.9 degrees on 2nd of the month.
The mean minimum for the month of January is 7.3 degree Celsius while the mean maximum is 21.1 degrees.