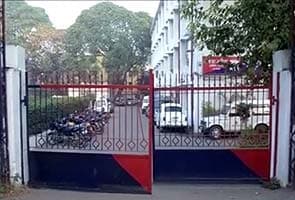 New Delhi:
A 23-year-old medical student in Delhi is struggling for her life after she was first gang-raped and then beaten with an iron rod for nearly 45 minutes in a bus last night.
A male friend who was with her and tried to protect her was also attacked with the same rod. He suffered injuries on his head and hands.
Both were thrown out of the moving bus in Mahipalpur in south Delhi, which is close to the Indira Gandhi International Airport. They were discovered lying semi-naked near a flyover from where they were moved to hospital.
The victim and her friend, who works with a software firm, watched a movie at Delhi's Select City Walk mall in Saket last night; at about 9 pm, they took an auto to Munirka and then boarded a "whiteline" bus - these are buses managed by private operators that supplement Delhi's public buses.
Sources say there were five or six people on the bus when the couple boarded.
About 10 minutes later, a few people on the bus began harassing the woman, said a relative of the boy who was accompanying her. "They took out a rod and beat him badly and then dragged her to the bus cabin where they raped her," the relative shared.
The police have questioned about 20 people so far; some people have also been detained. However, no arrests have been made so far. The police is monitoring CCTV footage collected from the area where they boarded the bus and from where they were thrown off the bus. Sketches of suspects are being prepared based on the description shared by the victim's friend.