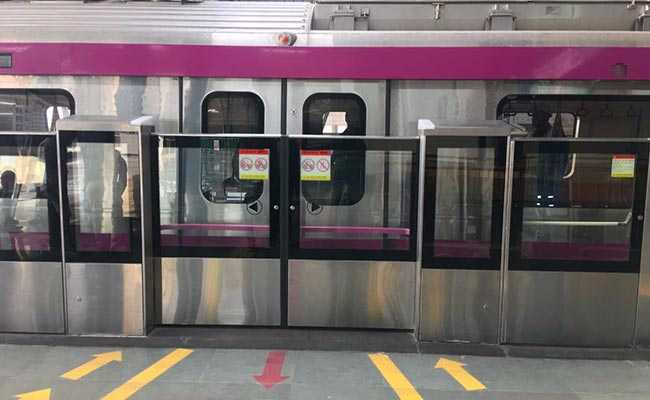 New Delhi:
The Delhi Metro services on the Magenta Line were temporarily halted to rescue a bird which collapsed on the tracks at the Kalindi Kunj metro station, a Wildlife Conservation NGO said Monday.
The Indian cormorant is under mandated medical observation to ensure it recuperates safely from the ordeal, Wasim Akram, Manager, Wildlife SOS Special Projects said.
The NGO said the Delhi Metro Rail Corporation (DMRC) alerted them about the bird on Sunday after one of its train operators spotted the bird on the tracks as it was struggling to fly. They feared that the bird would be run over by the train.
A team of two rescuers were sent to the spot with necessary equipment. They shifted the bird to a transport container and rushed to a recovery facility, the NGO said.
The Indian cormorant (Phalacrocorax fuscicollis) is found mainly along the inland waters of the Indian subcontinent, extending to Myanmar, Thailand, Cambodia and Vietnam. They inhabit ponds, lakes, streams, mangroves and wetlands, and feed mainly on fish. They make short dives into the water to catch fish and often forage in groups
"We believe the cormorant had wandered out of the Okhla Bird Sanctuary, which is located close by," Kartick Satyanarayan, Co-founder and CEO of Wildlife SOS said.
The Okhla Bird Sanctuary is home to over 320 resident and migratory bird species and other wildlife species.
Last month, a red sand boa was rescued by the NGO from the Shahdara metro station.