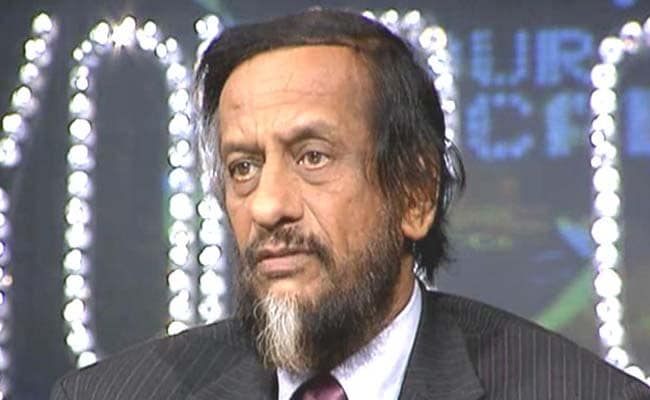 New Delhi:
Delhi Police has filed a supplementary charge sheet against ex-TERI chief R K Pachauri in a Delhi court over an alleged sexual harassment case against him after it retrieved some electronic communication. The police said that the charge sheet was filed after it retrieved several deleted emails and chats exchanged between the accused and the complainant. The final report, submitted before Metropolitan Magistrate Chetna Singh, said that deleted SMS and WhatsApp chats, text messages, retrieved from the cell phones, computer hard disks and other devices, were "not fabricated".
A copy of the report has been supplied to the accused and the court has fixed the matter for further hearing on July 14.
The report was filed in the court on Wednesday, 11 days after Pachauri secured an order from Additional District Judge Jitendra Kumar Mishra that makes it mandatory that media houses have to publish or telecast the coverage of the case with a title that "In any court the allegations have not been proved and they may not be correct."
The interim order further said, "When such information is published in any page of a magazine or report then it should be in middle of the page in bold letters and it should be five times larger than the font in which the article is being published."
In the supplementary charge sheet filed after a year, the police said the forensic results received by it from Directorate of Forensic Science, Gujarat, were based on the examination of the computers, mobile phones and other electronic devices used by the woman and the environmentalist.
"There are several incoming and outgoing SMSes, emails, Whatsapp messages, phone calls etc. exchanged between the accused and the complainant. The same is being submitted in the form of supplementary charge sheet before this Court for further necessary judicial verdict.
"There may be some other facts, which would have not been revealed yet. If any other new fact surfaced in the matter, further supplementary charge sheet would be filed," the final report signed by the Investigating Officer said.
Denying media reports which quoted Pachauri as claiming that his email account was hacked, his lawyer Ashish Dixit said, "We had claimed that his account has been misused as his emails were accessed by his staff including the complainant. We have not alleged hacking of accounts."
"Our stand has been that the complainant had submitted the communication details to the police only after deleting some of her emails/ messages," the counsel said.