Prime Minister Narendra Modi flagged off a run in New Delhi, called the
'Run for Unity'
, on the 142nd birth anniversary of Sardar Vallabhbhai Patel. Home Minister Rajnath Singh, who attended the early morning event in Major Dhyan Chand National Stadium, addressed the people who have gathered there. In his address, he asked citizens to work for India's unity. PM Modi also said unity in diversity was India's greatest asset and people must work toward building the nation based on this source of strength. Ahead of the event, the Delhi Police had sent out
traffic advisory
to people asking them to avoid the route where the run was being held.
Here are the live updates from the 'Run for Unity' event:
'Main Force Behind Upholding India's Unity'
"Sardar Patel was the main force behind upholding India's unity and integrity at the time of independence. I bow to him on his Jayanti today," Home Minister Rajnath Singh said.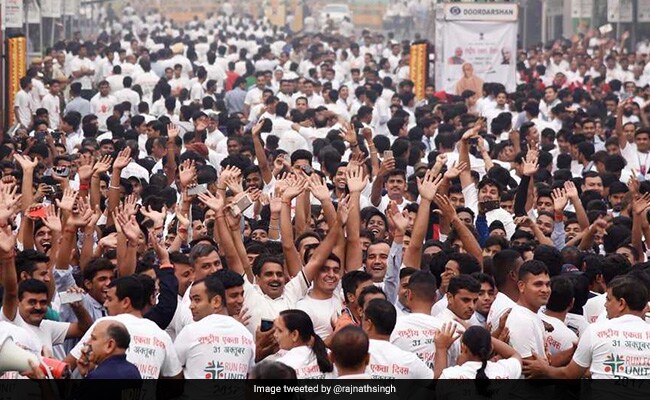 People participate in an event called 'Run for Unity' to mark the 142nd birth anniversary of Sardar Patel, in New Delhi.