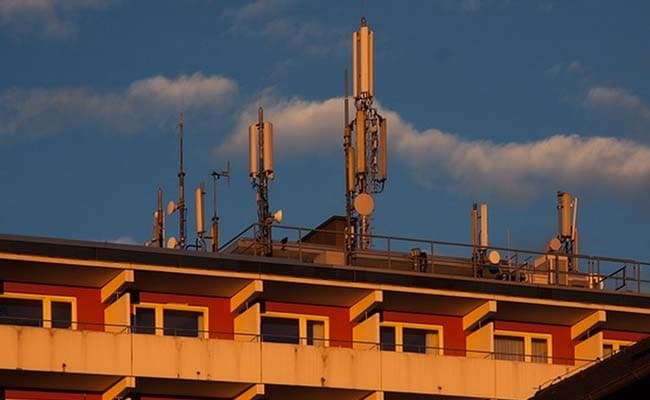 New Delhi:
Over 4,000 mobile towers installed in areas under the jurisdiction of the three municipal corporations in Delhi are illegal, according to official figures.
Among the three civic bodies, maximum of such illegal structures have been found in areas falling under the South Delhi Municipal Corporation (SDMC), their number being 2,537.
SDMC has 3,670 mobile towers in its area, with the illegal structures among them comprising nearly 70 per cent of the total, leaving just 1,133 of them as legally-installed.
SDMC has four zones - South, Central, West and Najafgarh - and maximum number of illegal towers have been found in the Central Zone (1,108), the SDMC said. Central Zone also has maximum number of mobile towers 1,377.
In areas under the North Delhi Municipal Corporation (NDMC), close to half of the 2,539 mobile towers are installed illegally.
NDMC has six zones -- Rohini, Narela, Civil Lines, Sadar Paharganj, Karol Bagh and City. Rohini Zone has the largest number of mobile towers (778) while City Zone, with 184 such towers, has the fewest.
The number of legally-installed towers in the six zones is 1,255 -- Rohini (163), Narela (132), Civil Lines (353), Sadar Paharganj (145), Karol Bagh (282) and City (184).
Among the 1,284 illegally installed towers in the six zones, Rohini has the maximum of such structures, 615, while City Zone has just 4 of them. The number of legally-installed towers stands at 1,255, the NDMC s Standing Committee has said during its recent meeting.
According to a senior official of the East Delhi Municipal Corporation (EDMC), "Nearly 1,300 mobile towers have been surveyed during our inspection and 260 of them were found to be illegally installed."
All three corporations, however, are carrying out sealing drives against illegal mobile towers and officials said, the action against such structures will continue.
"The corporation has decided to take action such illegal towers and necessary directions have been issued to all zonal offices," a senior SDMC official said.
The number of illegally installed towers in SDMC's other zones are South (768), West (511) and Najafgarh (150), according to a recent report of the corporation.
According to the SDMC official, the civic body has proposed a 29-point cell tower policy, out of which two have been challenged by the telecom firms in court, including one on the hike in the licence fee.
"For giving municipal licence for installing a tower, we conduct an inspection where we see structural safety of the building, the dimensions of the tower, and if it is in vicinity of any schools and hospitals or not," he said
These days people regularly complain, so we get to know about many such illegal structures, and our efforts is also to stop as many of them from getting installed in the first place, he added.
EDMC has sealed over 130 towers in last one month or so, the senior EDMC official said.
For NDMC, the number is much lower, with only 20 towers having been sealed this financial year. "A lot of the cases are in court. We are waiting to get it cleared, and then we will take the drive in a big way," an NDMC senior official said.
Meanwhile, the three civic bodies have also started exploring the possibility of utilising other municipal buildings for installation of cell towers on their roof tops, to augment their revenues.
"EDMC has already advertised about 50 buildings and got response," the EDMC official said. The erstwhile unified Municipal Corporation of Delhi (MCD) was trifurcated in 2012 into NDMN, SDMC and EDMC.