New Delhi:
Highlights
Delhi government wants exemption for women, two-wheelers
National Green Tribunal there should be reserved buses, metros for women
Team Kejriwal put this week's Odd-Even plan on hold
The Odd-Even plan for the rationing of cars in Delhi to fight deadly smog is off the table for now. The National Green Tribunal today firmly rejected as "illogical" the Arvind Kejriwal government's request to make an exception for women and two-wheelers and questioned: "Why should anyone be exempt from the Odd-Even plan?"
The government was forced to withdraw its appeal and said it would file a fresh one.
The tribunal also asked the government to choose a spot in the city and sprinkle water from a helicopter to find out whether it is effective in reducing air pollution.
"Are you really serious about the environment," was among the questions that bombarded the Kejriwal government in today's hearing.
"Why don't you act upon those who are responsible for pollution. How many people have you penalised so far," asked the tribunal's chief Justice Swatanter Kumar.
The court quoted the Central Pollution Control Board to point out that over a third of the pollution in Delhi is because of two-wheelers. "Then where is the question of exemption? If two-wheelers are causing pollution then there is no business of exemption," said the tribunal as the government argued that the public transport is not equipped to handle the load of two-wheeler drivers if the Odd-Even plan is in place.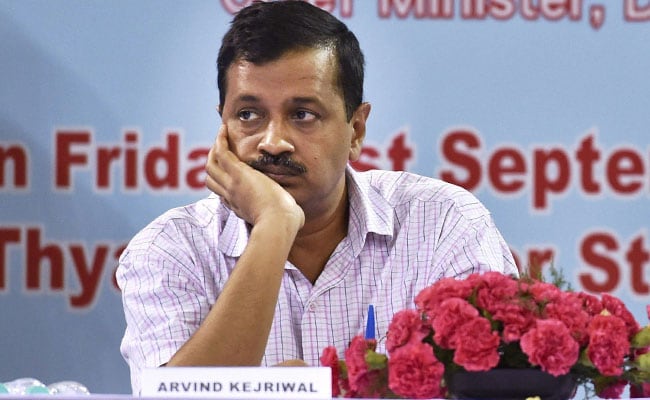 In the case of women, the government argued that many didn't feel safe in public transport, especially those who had to work in odd hours. "Why shouldn't there be reserved buses and metros for women," the tribunal shot back, referring to women specials that were common some decades ago.
On Saturday, the green tribunal's objections forced the government to put on hold Odd-Even from Monday.
The government, as promised, did appeal to the court yesterday for a review but its petition came hours after the hearing began, prompting Justice Kumar to comment: "
There is no review petition from the Delhi government on Odd-Even though the Delhi Minister said so earlier.
Was the statement only for media?"
Two editions of the Odd-Even scheme last year didn't apply to women, two-wheelers, vehicles carrying children in school uniforms and VVIPs.
Election Results for Lok Sabha Election 2019 will be out on May 23. Get the latest election news and live updates on ndtv.com/elections. Catch all the action on NDTV Live. Like us on Facebook or follow us on Twitter and Instagram for news updates from each of the 543 parliamentary seats for the election 2019