Highlights
Top green court objections to odd-even traffic rules for Delhi
Show us that odd-even works, can't implement it like this: green court
Odd-even to apply 8 am to 8 pm for Mon-Fri next week: government
New Delhi:
Chief Minister Arvind Kejriwal's government
confronted resounding criticism today
from the country's top environmental court for ordering
"odd-even" traffic restrictions in the capital next week
.
In an attempt to reduce the
thick and hazardous smog
hanging over Delhi, Mr Kejriwal said that the odd-even scheme, used twice before in the capital to check pollution, will apply from 8 am to 8 pm for Monday to Friday. It limits cars with license plates ending in even numbers to run on one day and odd numbers on the next.
"The odd-even formula can't be imposed like this. Nothing has been done from your end for the past one year," the National Green Tribunal rebuked the Delhi government. It said that "100 measures" have been suggested to curb pollution, "but you always opted for odd-even. Delhi government will have to justify the implementation of this scheme."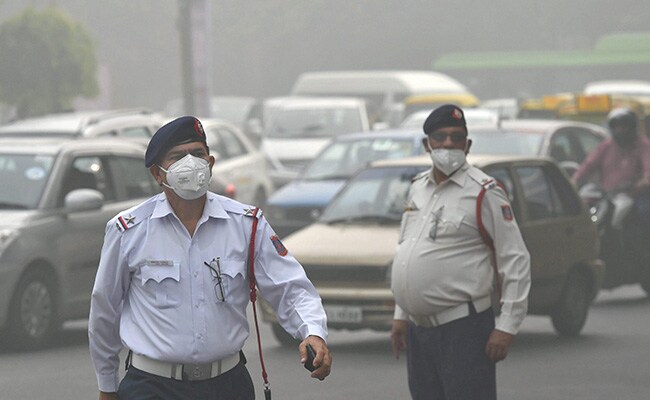 The government is expected to present evidence in court tomorrow of why the traffic restrictions are needed. It does not have the support of the centre. "What was the use of the odd-even formula last time? Did it even have any effect?" asked union minister Mahesh Sharma.
Thick
smog this week swathed Delhi
, where pollution readings in some places peaked at 500, the most severe level on the government's air quality index that measures poisonous particles.
All 6,000 schools in Delhi have been closed till Monday with the Chief Minister saying the city has turned into a "gas chamber". He has urged Haryana and Punjab to stop farmers from setting existing crop waste on fire - "stubble burning" what's left after fields have been harvested - as they prep to sow the winter crop.
Other major contributions to the filthy air are vehicle emissions and dust from construction sites. Trucks have been banned from entering the capital for now; a stop to all construction activity has also been ordered.
The problem has been compounded this year by still conditions, the weather office said.