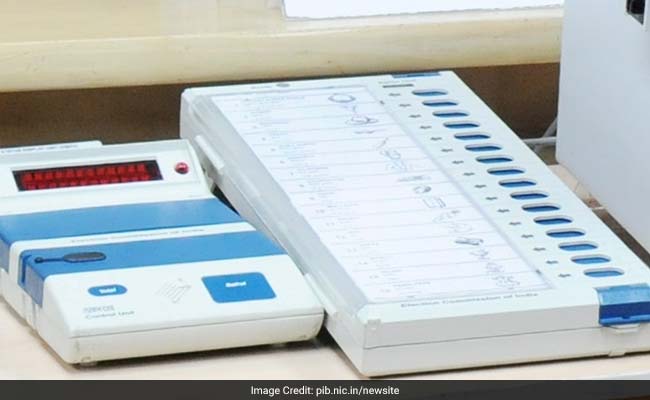 New Delhi:
The generation-1 electronic voting machines (EVMs), brought in for the municipal polls here, are "foolproof" and the programme used in them "cannot be manipulated", the Delhi State Election Commission has said.
"The process is fairly randomised and so the programme used in these machines cannot be manipulated to benefit any one candidate or party.
"Also, these machines are not networked either by wire or wirelessly to any other machine or system. So, there is no possibility of its data corruption," state election commissioner S K Srivastava said.
His remarks assume significance as Chief Minister Arvind Kejriwal today demanded that the municipal polls be "postponed" by a month or two till arrangements are made to use EVMs equipped with VVPAT (voter-verifiable paper audit trail).
The commission has rejected the proposal saying there was no provision to postpone the elections. Mr Kejriwal, however, insisted, under the DMC (Delhi Municipal Corporation) Act, the centre has the power to extend the tenure of the civic bodies by one year.
"When we made the request to the Election Commission for the EVMs we did not specify any particular type of the machine. Also, at that time, there was no issue relating to EVMs.
"For the MCD polls, we will be using the machines which have been provided by the EC. And, we will be inviting the candidates to see and check the machines during the mock trials," Mr Srivastava said.
Mr Kejriwal, who has been raising the issue of alleged EVM manipulation since the Punjab poll verdict where the AAP finished a distant second, also demanded the AAP be allowed to get the machines "technically verified by experts" during mock trials before the polls.
According to the Election Commission, the EVM is electronically protected to prevent any tampering or manipulation.
"The programme (software) used in these machines is burnt into a one-time programmable (OTP) /masked chip so that it cannot be altered or tampered with," it said.
Generation-1 machines are those which were manufactured before 2006; Generation-2 between 2006 and 2013 and machines manufactured post-2013 are termed Generation-3.
VVPAT is a machine which dispenses a slip with the symbol of the party for which a person has voted for. The slip drops in a box but the voter cannot take it home.
The voters see the trail slip for seven seconds, which would be an acknowledgement receipt for the party they voted for in the election.
A senior official when asked about procurement of VVPAT- equipped machines, said, "There are not enough VVPAT-equipped EVMs."