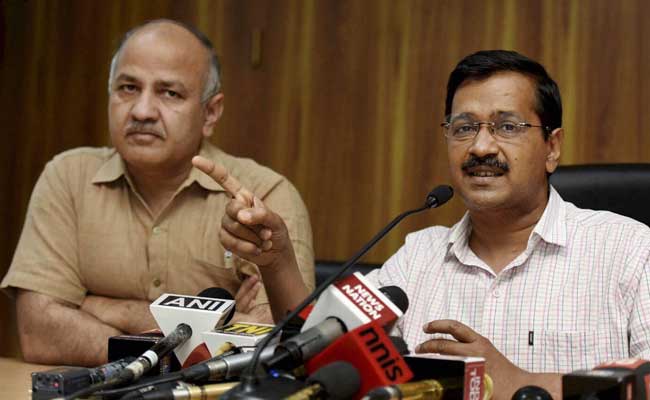 New Delhi:
For the Aam Aadmi Party which is coping with loss in Rajouri Garden by-poll and assembly polls in Punjab and Goa, the MCD election on April 23 is crucial. It will be seen as a report card for Delhi Chief Minister Arvind Kejriwal's government that he formed two years ago after winning 67 out of 70 assembly seats.
Deputy Chief Minister Manish Sisodia has been knocking on doors as he goes campaigning for the party and addressing party workers. Mr Kejriwal, who recently reached out to supporters to ask them not to lose heart with the party's performance in the two states, Punjab and Goa, is leaving no stone unturned to save the party from another loss.
After subsidized power and water supply, he promised Delhi that he will abolish residential house tax and waiving arrears if voted to power in MCD. He also promised that the AAP will ensure that municipal staffers get their salaries on time.
When AAP's political rivals accused him of announcing freebies ahead of the polls, he said the Delhi government is saving money on its projects which is then spent on public welfare.
It is no less prestigious for the BJP which scored its second consecutive win in 2012 when the erstwhile MCD was split into three -- North Delhi (104 seats), South Delhi (104 seats) and East Delhi (64 seats).
Congress hopes the municipal election will be an opportunity to regain lost ground in Delhi and desperately trying to beat AAP in the party's home ground. "We will call the bluff of AAP," said Haroon Yusuf of Congress Party.