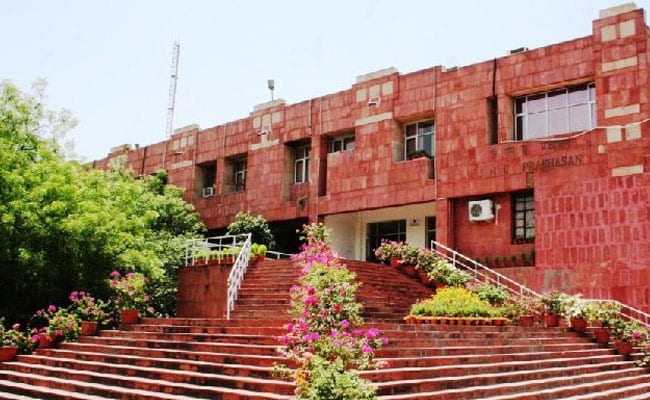 New Delhi:
The Jawaharlal Nehru University (JNU) today issued a 25-point bulletin in connection with the case of a student who has been missing for the last 12 days from the campus even as the varsity's teachers association fumed over the administration "selectively omitting" the fact that he was attacked during a brawl a night before.
A student of School of Biotechnology, Najeeb Ahmed, allegedly went missing on October 15 following a brawl on the campus allegedly with members of ABVP, the night before.
An FIR for kidnapping and wrongfully confining a person was lodged at Vasant Kunj North police station after the police received a complaint from the student's guardians.
The university has point-wise listed the sequence of events beginning from the brawl.
According to the bulletin, the hostel warden had submitted a report of the student brawl stating "Najeeb had slapped Vikrant of ABVP without any provocation and the issue was resolved by the warden with some disciplinary measures as Najeeb had admitted his mistake of initiating the brawl".
JNU Teachers Association took strong exception to the bulletin issued by the university.
"The summary does not even mention beating of Najeeb by a group of students, a fact which has not only been in public domain but also mentioned by the warden in his statement who was an eyewitness. Such omission appears to be deliberate and could put serious questions on objectivity of the enquiry process," a JNUTA statement said.
"We are deeply worried if there is any attempt to give clean-chit in advance to those who are out there to bring mob violence in JNU. Acts of intended omission and commission will not bring any good to university and slowly all sections will lose faith in administration," it added.
Meanwhile, around a hundred students tried to block the Nelson Mandela marg in the evening to protest against non-highlighting of the fact that Najeeb was also beaten up.
"It is a festival time and the stretch witnesses increased vehicular traffic in the evening. We tried to explain the students but they refused to listen following which we had to detain around 40 of them while the rest escaped," a senior police official said.
JNU Students Union (JNUSU) has been agitating alleging inaction on the administration's part. The students had even confined the VC and other senior officials in the administrative building for over 20 hours last week.
The special branch of Delhi Police had also sent a report to the Home Ministry stating that the issue could give rise to communal tension, said a senior police official.
Following the report and intensifying protests, the Home Minister had directed Delhi police to form a Special Investigative Team to trace the missing student.