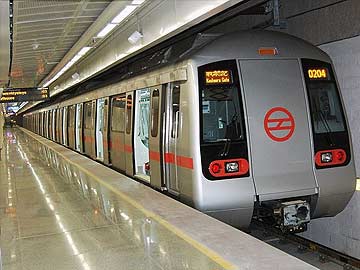 New Delhi:
Japan International Cooperation Agency (JICA) today signed an agreement with the Centre for Rs 8,383-crore loan for development of Phase-III of Delhi Metro.
The agreement was signed under the Official Development Assistance (ODA) of JICA. The loan will help construct Phase-III of Delhi Metro under Delhi Mass Rapid Transport System.
This loan is subsequent to another loan of approximately Rs 7,659 crore signed in 2012 for phase III.
The fresh agreement was inked by Shinya Ejima, chief representative of JICA in India, and Rajesh Khullar of the Finance Ministry.
The loan comes at a concessional rate of 1.4 per cent and carries a repayment period of 30 years with grace period of 10 years.
Starting with 1997, JICA has provided about Rs 30,098 crore for construction of Delhi Metro.
"The first two phases which were funded by JICA were not only completed in record time but have set off modal shift in Delhi.
"The present second loan for the Phase-III will further expand the reach of Metro, and thereby reducing congestion and pollution and boosting economic growth," said Ejima.
Delhi Metro has 190 km of operational network that consists of several lines connecting east and west Delhi and lines connecting south and north of the city.