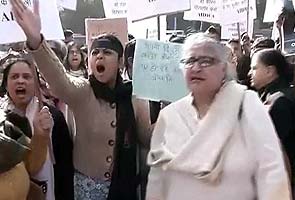 New Delhi:
As doctors wage a war to save the 23-year-old Delhi gang-rape survivor, Amanat (not her real name), options that can give her a fighting chance of a normal life are being debated - the transplant of intestines is one of them.
Doctors say intestinal transplant can be live-saving for patients whose intestines have failed and even parenteral or intravenous nutrition isn't working.
The intestinal graft can be sourced from a brain dead person, such as accident victims, or a living donor. Although intestinal transplant surgery has seen major advances since 2001, when it was considered experimental, post-operative care is challenging.
Complications during surgery aren't uncommon and infection can cause death.
Amanat was so brutally battered by the six suspects who gang-raped her in a moving bus on the night of December 16 that doctors at Delhi's Safdarjung Hospital had to remove almost her entire intestines to arrest the gangrene setting in.
Today, her medical bulletin was a mixed bag of hope and disappointment. While the doctors informed that she had been taken off the ventilator and her pulse rate and urine output were normal, the girl was also showing early signs of developing blood infection.