New Delhi:
Despite his best effort, when 28-year-old Saquib Khan blew into a tube as instructed by the doctor, the test showed his lungs are functioning at less than 80 per cent of their capacity.
Employed with a private firm, he moved to the New Delhi five years ago from Punjab and has had frequent breathing issues.
"Before I moved to Delhi, I've never had any trouble," he said. "But now the doctors are saying my lungs are not functioning at their optimal levels and I've been asked to get a thorough check up done," he said.
The results of similar tests being conducted in the capital show that on an average one out of every three persons tested has a diminished lung capacity in Delhi.
In the first five days of this year over 600 people came in for this voluntary test that's administered free of cost at ten locations in the city.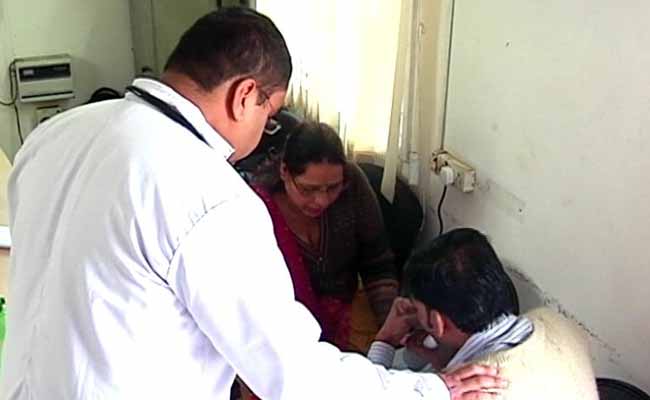 Director and professor of community medicine at Maulana Azad Medical College Dr Suneela Garg, who is in charge of compiling the results, said, "There can be different reasons for impaired lung functioning but pollution is one of the biggest factors. This is part of a study that will be analysed and we will know district-wise where people have shown impaired lung function. Impaired lung functioning means there are long term effects including shortness of breath and can go up to respiratory failure."
This is an attempt to calculate the cost of pollution on the health of the citizens of Delhi hopefully one that will also initiate corrective action on the ground.
The World Health Organisation last year said Delhi had the most polluted air in the world among major cities and after being reprimanded by High Court last month the government issued emergency measures to curb pollution.