New Delhi:
A massive fire broke out at Lok Nayak Bhawan in the heart of Delhi, which houses many government offices. At least 26 fire engines were sent to the spot to put out the blaze. Fire Department officials said all the people who were inside when the fire broke out were evacuated from the building.
The fire was allegedly sparked by a short circuit in an air-conditioning unit on the fourth floor and it spread rapidly.
Thick smoke was seen coming out of the building, which is next to Khan Market, a popular shopping complex in central Delhi.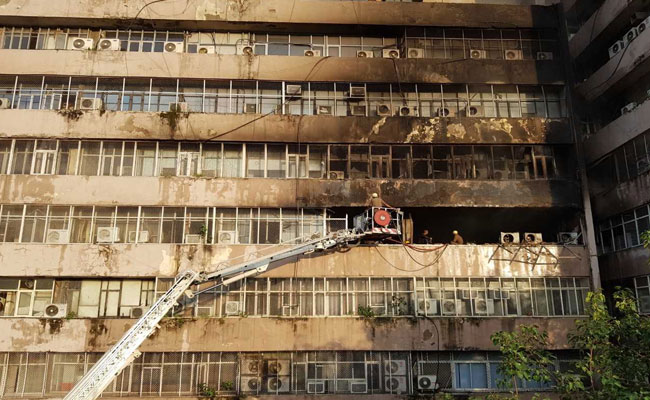 Balraj Bidlan, who lives just next to the government building, said he rushed out of his house on hearing a loud noise and saw an AC on fire at Lok Nayak Bhavan. "We heard glass panes breaking and saw smoke coming out from the fourth floor," Mr Bidlan said.
Residents said they helped in clearing the narrow road for the fire trucks to reach the building. Another resident who was identified only by his first name, Mahesh, said they alerted people to move their vehicles away from the narrow road immediately.
"I saw a cloud of smoke and heard the fire engines, but it being a narrow lane and a parking area we had to tell people to move fast," he said.
The western side of the building on the fourth and fifth floors look completely burnt.