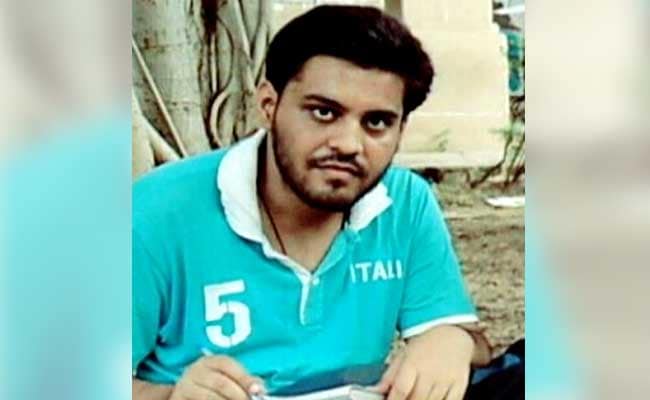 New Delhi:
The Delhi High Court is likely to pronounce Monday its verdict in a plea for tracing JNU student Najeeb Ahmed, who went missing from the university nearly two years ago.
A bench of justices S Muralidhar and Vinod Goel had on September 4 reserved its decision on the petition filed by the student's mother after concluding hearing of arguments of her lawyer and that of the CBI, which took over the investigation on May 16 last year.
Najeeb Ahmed had gone missing from the Mahi-Mandvi hostel of the Jawaharlal Nehru University (JNU) on October 15, 2016, following a scuffle with some other students, allegedly affiliated to the Akhil Bharatiya Vidyarthi Parishad (ABVP), the previous night.
The CBI, which took over the probe from the Delhi Police, told the court that it has decided to file a closure report in the case as it has investigated all the angles and does not think that any offence was committed against the missing person.
However, the lawyer for the student's mother contended in court that it was a "political case" and that the "CBI has succumbed to the pressure of its masters".
The CBI, on September 4, had told the high court that it has not yet filed the closure report before the trial court concerned as it wanted to first bring it to the knowledge of the high court.
The CBI had submitted that its investigation was complete as it has probed all the angles left by the Delhi Police and it did not think there was any offence committed against the missing person.
It had said the petition may be disposed of by the high court, after which it will file the closure report before the magistrate "and the petitioner may file a protest petition there, if they wish to".
Senior advocate Colin Gonsalves, appearing for Najeeb Ahmed's mother Fatima Nafees, had said neither the CBI has done its best in the case nor has it probed the matter in a fair manner.
The petitioner also sought setting up of an SIT comprising independent experts to enquire into the matter.
Najeeb Ahmed's mother had moved the high court on November 25, 2016, seeking directions to the police to trace her son.
However, as the Delhi Police remained clueless about his whereabouts even seven months after he went missing, the probe was handed over to the CBI on May 16 last year.
The Delhi Police had not opposed the handing over of the investigation in the case, saying that it had done its bit in the matter.
Ms Nafees' counsel had earlier said the nine suspected students were named in a complaint by 18 students who were eyewitnesses to the alleged assault on Najeeb Ahmed, yet they were not interrogated.
The nine suspected students have denied all allegations against them.
For more Delhi news, click here